What makes The Accord* special?
What makes The Accord* special?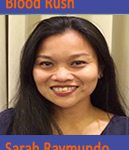 By Sarah Raymundo
The military is getting us stuck in this sticky (non)debate about the University of the Philippines being "special" or not, implying that the Accord grants us special treatment. "What is so special about UP, why can't military and police troops occupy your campus?" is their absurd and impatient question.
You know what, Generals, first of all, and to quote President Duterte, fuck you.
Second, there is nothing essentially special or exceptional about UP, notwithstanding it being the national university or the premier state university, or whatever elitist illusions people cultivate about this institution.
We need to shift the narrative. Instead of granting exceptionalism to UP on account of that accord, we need to assert the truth about that accord.
It is a mechanism clinched by students engaged in the struggle against fascism and national liberation at one point in our long struggle for freedom and justice.