$10,000 scholarships available to caregivers
$10,000 scholarships available to caregivers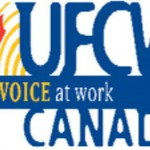 TORONTO–A total of $10,000 is available for Filipinos who are, or were previously, live-in caregivers or migrant workers to apply for the 2012 UFCW Canada Migrant Workers Scholarships Program. 
After a phenomenal response that generated over 9,000 applications from migrant workers from around the globe, the 2012 UFCW Canada Migrant Workers Scholarships program is again set to provide 20 scholarships of $500 each.
Live-in caregivers and migrant workers who entered Canada to work under the Temporary Foreign Workers Program are eligible to apply. The applicant can nominate his or her children, grandchildren, sisters, brothers, nieces, and nephews.  The Nominee child may be living in any country, can be of any nationality, must be between 4-25 years of age, and must be attending or hoping to attend an educational institution. A live-in caregiver applicant can send in as many nominees as she or he wants but a separate form must be filled out and sent separately..
Hurry! Application deadline is December 31, 2012 at 5:00 p.m. Application forms in Pilipino and English are available online at www.ufcw.ca/migrantscholarships. 
You can also mail a completed application form to:
UFCW Canada Migrant Workers Scholarships 2012
300-61 International Boulevard, Toronto, Ontario, Canada, M9W 6K4
Only those accepted to receive the scholarships will be notified via registered mail or email by March 31, 2013.
————————————
Background
UFCW Canada Migrant Workers Scholarships program is a first of its kind in North America.  Mark S. Buenaventura, a nine-year-old student from the Philippines, was one of five extraordinary students chosen during the launch in 2010.  In 2011, there were four Filipino students out of the 20 scholarship winners.  They were nominated by Filipino migrant workers who toil in various fields: Lilibeth Manrique, Narciso Villanueva, Grace Bonafe, and Aniceta Rupinan.
In August 2001, Lilibeth Manrique left her parents and siblings in the Philippines to work as a live- in caregiver in Canada. Dedicated and with a desire to help her family's finances, she travelled to work in Hong Kong and Singapore before coming to Canada.  She works as a caregiver for the elderly through a temporary agency on a part-time basis.  Her ten-year-old niece, Joyce Anne Custodio, is one of the twenty Migrant Worker Scholarship 2011 recipients.  Joyce Anne's parents were thankful and they plan to use the money for school supplies, uniform and food allowance.
Narciso Villanueva was able to secure work under the Temporary Foreign Workers Program in Calgary, Alberta at 3Ks Janitorial Specialist from October 2008 to January 2012.  At that time, he worked his way to become a nominee through the government residency program.  Unfortunately, it did not work out so he returned to the Philippines. He discovered the scholarship while on the internet and completed the application on-line. One of his children, nine year-old Chris Lorenz Villanueva, was awarded the 2011 UFCW Migrant Workers Scholarships. Villanueva said the funds will help cover his son's tuition and school materials. 
Grace Bonafe was a pharmacist in the Philippines when she decided to work in Canada in 2008.  Grace works as a housekeeping room attendant for a hotel chain in Calgary. With the help of the Calgary Catholic Immigration Society, she completed an application and nominated her niece, Hanna Calvarido.  She was thrilled when Hanna was picked as one of the 20 scholarship recipients. Hanna's parents wrote that "With this opportunity, we will be able to provide her with more learning materials to enhance her skills and abilities and engage in her chosen sport." 
In 2008, Aniceta Rupinan arrived in Canada under the Live-in Caregiver program. She works as a live-in caregiver for a Canadian family, taking care of three young children.  Aniceta is extremely grateful for having her daughter, Amber Johanna Rupinan, as one of the recipients of the 2011 UFCW Migrant Workers Scholarships.  Ironically, Amber is back home, being cared for by her mother and sister.  Aniceta believes that working in Canada can at least assure her children the quality of life that they all dream to have.
"As a leading advocate for the rights of migrant and temporary workers in Canada, the UFCW Canada family recognizes the importance of empowering migrant workers through education," says UFCW Canada National President Wayne Hanley. "With a commitment to justice, we continue to ensure that more workers entering Canada under the draconian Temporary Foreign Workers Program are empowered to improve the lives of their families back home through the UFCW Canada Migrant Workers Scholarships."
With more than quarter of a million members, UFCW Canada is the largest private sector union in Canada and by far the largest union in the private sector retail and service industries.
For more information about the Migrant Workers Scholarships, please send an email to: socialjustice@ufcw.ca or visit our website at www.ufcw.ca/migrantscholarships.
(PRESS RELEAS)