Symposium on consular services in St. Catharines
Symposium on consular services in St. Catharines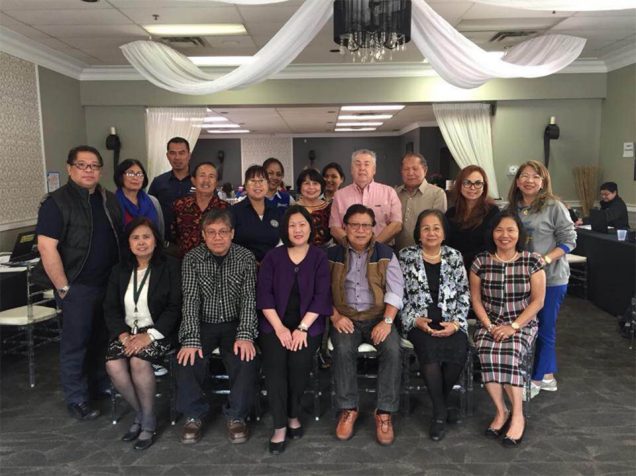 Post by Art T. Viola
A symposium provided by the Philippine Consulate General (Toronto) regarding the Petition for the Retention and/or Re-acquisition of Philippine Citizenship under R.A. 9225, E-Passport Application, Affidavit of Loss of Philippine Passport, Social Security System, etc., for the Filipino Canadian community in Niagara was held at Club Roma in St. Catharines on October 14, 2017. It was headed by Deputy Consul General Bernadette C. Fernandez.
FCAN (Filipino Canadian Association of Niagara) President Augusto Cuyugan and volunteers extended a warm welcome to the Toronto delegation and business groups.
Our sincere thank you to Deputy ConGen Fernandez and Consulate staff for graciously taking the time from their busy schedules to provide needed assistance to our "kababayan." It is greatly appreciated by all.
Our native land suffer incessantly from many trials and tears. Yet, our people are blessed with a spirit to overcome all adversity . Likewise, we are blessed with a Consulate that is second to none, and truly cares for our welfare. They provide not only unmatched compassion and caring but also set a superb example for those in other governments throughout the globe.
We are honoured and filled with national pride for their presence here.
On behalf of myself, my family, friends and the entire Filipino Canadian community in Niagara, we again thank you and wish you many more years of success and good fortune.
Mabuhay ang Canada! Mabuhay ang Pilipinas! Mabuhay ang Filipino Canadian community ng Niagara! Mabuhay tayong lahat!

Sincerely yours,
Arturo Tapiador Viola