6 questions on Rappler, cyberlibel and press freedom
6 questions on Rappler, cyberlibel and press freedom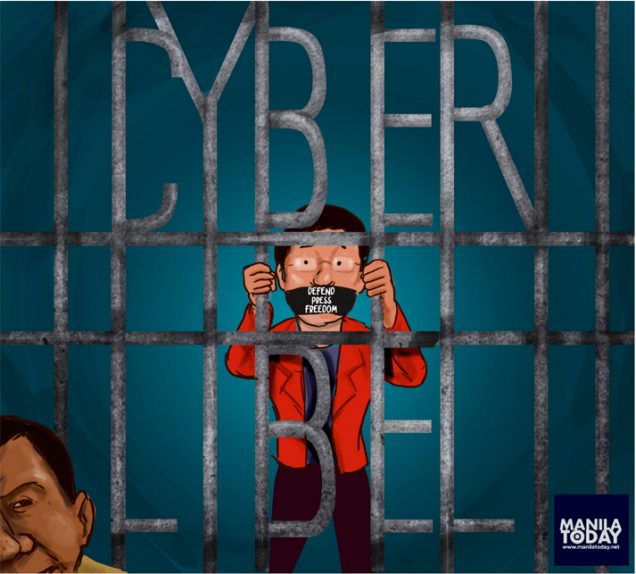 The issue here goes beyond Rappler as other dominant and alternative news media organizations are also under attack. Ressa only becomes a convenient target because of her high profile. That's what she has in common with ABS-CBN which is a leading network. The chilling effect becomes clear by targeting both of them.
By DANILO ARAÑA ARAO
Bulatlat.com
A US-based campus journalist asked six questions on Rappler's ordeal and the attacks on Philippine media. These are my short answers.
This case is being called a major blow to not just press freedoms, but democratic rights — can you explain what you think in this regard? What are the major implications you see for either journalists or Filipinos generally?
The guilty verdict on Maria Ressa and Rey Santos Jr. should not be seen as an isolated case but as part of a systematic attack on media. Ever since Duterte became President in July 2016, we saw the exacerbation of the culture of impunity as manifested by various forms of harassment and intimidation, including the killings of journalists.
Red-baiting of some alternative media practitioners like Frenchie Cumpio (Eastern Vista) has resulted in the latter's detention (and she continues to be detained as of this writing). Another victim of red-baiting, Brandon Lee (Northern Dispatch), was shot (fortunately, he survived the assassination attempt). Much as the closure of ABS-CBN last May 5 hugged the headlines, there are other cases of harassment and intimidation that have little or no media coverage so they are sometimes forgotten in the next news cycle.
This reality makes it challenging to practice the journalism profession. What Rappler and ABS-CBN went through already sends a chilling effect on journalists and news media organizations. The cyberlibel conviction, along with the judge's skewed interpretation of republication, also makes it dangerous for ordinary people to express their views online, particularly through their social media accounts. So the issue here is not just press freedom but also other basic freedoms like freedom of speech and of expression.