Nearly 8,400 Filipinos abroad positive for coronavirus
Nearly 8,400 Filipinos abroad positive for coronavirus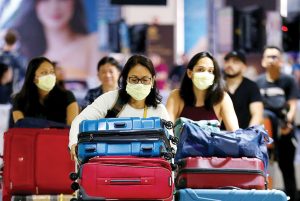 MANILA, Philippines – Following 10 new cases reported, the Department of Foreign Affairs listed a total of 8,361 Filipinos abroad who were positive for the coronavirus on Thursday, June 25.
One more fatality was also counted, raising the death toll to 513.
The confirmed cases included 2,772 Filipinos still being treated for COVID-19 and 5,076 who have already recovered.
The highest number of active cases was seen in the Middle East (2,086), with Europe (456), the Americas (148), and Asia Pacific (82) following. The largest number of deaths was also recorded in the Middle East (253), followed by the Americas (164), Europe (94), then Asia Pacific (2).