Proposed new CERB rules include jail time, fines, for fraud
Proposed new CERB rules include jail time, fines, for fraud
By Ysh Cabana
The Philippine Reporter
Speaking to the Senate finance committee, Canada's Employment Minister Carla Qualtrough said on June 22 that federal officials are discussing policies on how to fill gaps to support workers left out from changes to pandemic-related tools like the Canada Emergency Response Benefit created in late March.
The $2,000-a-month CERB was put in place because officials believed the volume of jobless claims flooding EI would have crashed the decades-old system, which wasn't designed to support as severe a drop in employment as what the country saw over March and April.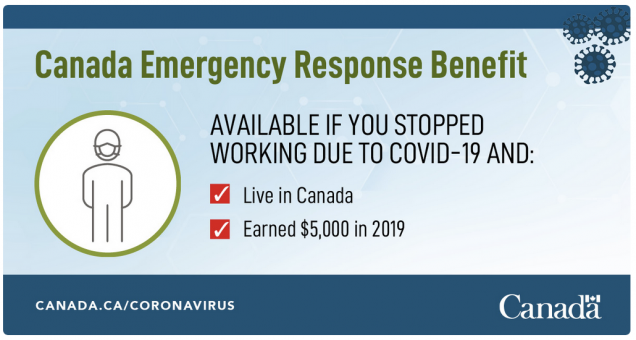 However, a draft Bill C-17, An Act Respecting Additional COVID-19 Measures, was reportedly tabled by the federal government on June 10. If passed in its current form, Bill C-17 would, among other things, make changes to the Canada Emergency Wage Subsidy (CEWS) and the Canada Emergency Response Benefit (CERB).
CERB will pay four $2,000 monthly instalments — up to a maximum of $8,000 — to applicants who claim to have lost their jobs due to the COVID-19 pandemic.
The bill proposes penalties that include up to six months jail time, fines of up to $5,000, and additional charges of up to three times the value of the benefit fraudulently claimed under CERB.
"The penalties piece would be retroactive to the start of the Canada Emergency Response Benefit," Qualtrough told the committee.
She had said on May 11, however, that Canadians caught hiding income or refusing work would merely be asked to repay the money.
"We are not penalizing anybody," Qualtrough earlier said.
Qualtrough also said the government does not know exactly what the country's labour market will look like in the coming weeks and months, but is certain that some people won't have jobs to go back to.
Parliamentary Budget Officer Yves Giroux reported that the Liberal pledge to provide extra eight weeks of payments of CERB would bring its net cost to $71.3 billion.
The CERB has paid out $52.14 billion to more than eight million people as of June 21, as demand surges past original expectations.
The government has been encouraging employers to apply for the wage subsidy program, which covers 75 percent of an employee's pay, up to $847 a week. More than 223,000 employers have applied for the Canada emergency wage subsidy to cover 2.6 million employees across the country, Qualtrough said.
Statistics Canada's labour force survey for May showed that lower-wage jobs rebounded at a faster rate than the national rate as restrictions meant to slow the spread of the novel coronavirus started to ease.
On June 18, during a meeting of the Special Committee on the COVID-19 Pandemic at the House of Commons, NDP MP Jenny Kwan asked whether people who followed the advice of Parliamentary Secretary Adam Vaughan to collect CERB would be penalized if the law is passed.
"The Minister did not answer my question. A disabled senior who works  days a week is worried that he would be penalized. Before he applied for CERB, he called CRA (Canada Revenue Agency). While the agent was not sure if he was eligible but he told my constituent to apply anyway. Vulnerable people trying to survive the pandemic should not be criminalized," she said.
"Will the Minister stand down and withdraw all the sections penalizing and criminalizing people for getting CERB?"
Kwan is conducting community consultations to provide latest info on Bill C-17.
The proposed Bill C-17 never got to be introduced in Parliament after the NDP MPs took issue with the penalty provisions, according to theprovince.com online site