Journalists, artists file 13th petition against terror law
Journalists, artists file 13th petition against terror law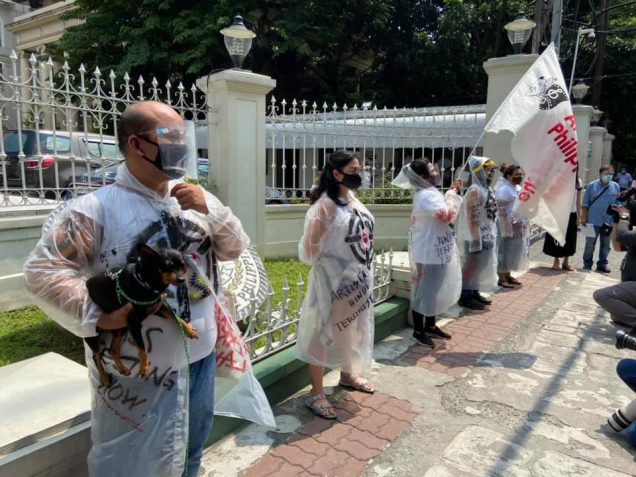 By ALYSSA MAE CLARIN
Bulatlat.com
MANILA— Journalists, artists, and free expression advocates filed the 13th petition today, July 23, before the Supreme Court against RA 114979, or the Anti-Terrorism Act of 2020.
Joined by almost 40 individuals from Luzon, Visayas, and Mindanao, the groups filed a petition for Certiorari and Prohibition seeking to nullify the new measures as they are a clear violation of press freedom and free expression.
In their petition, the group cited that even before the enactment of the draconian law, many of the petitioners have already suffered from red-tagging, threats, and harassment from authorities.
They also cited how the National Task Force to End the Local Communist Armed Conflict (NTF-ELCAC) regularly tags journalists and artists not only as supporters of communists terrorists, but as active members of the Communist Party of the Philippines (CPP) and the New People's Army (NPA).