Toronto acts to rename Dundas St.
Toronto acts to rename Dundas St.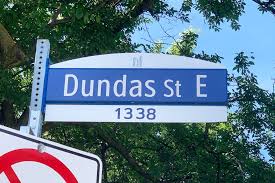 In response to petition
By Mila Astorga-Garcia
The Philippine Reporter
The City of Toronto is responding to a call to rename Dundas Street and similar other similar assets, into a more racially and culturally sensitive name, through an online petition submitted June signed by thousands of advocates.
The petition originator, Toronto-based artist Andrew Lochhead, told The Toronto Star in a recent interview, that his action was inspired by a call to remove a monument in Edinburgh, Scotland, honoring Henry Dundas.
Dundas is historically known to have actively participated in "obstructing the abolition of slavery in the British Empire…that cost tens of thousands of lives, if not more," the petition stated.
The City recognizes that "the Dundas renaming petition is one of many global efforts currently underway to confront anti-Black racism and discrimination against other communities, according to a City of Toronto media release."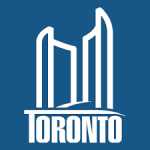 Hence, "staff are working to understand how other jurisdictions are responding to proposals to rename streets and facilities and to remove monuments," it continued.
As a first step, Mayor John Tory had earlier asked City Manager Chris Murray to form a working group, that would include the City's Confronting Anti-Black Racism Unit and Indigenous Affairs Office, to take immediate steps toward the name change.
"The decisions of Council and the City of Toronto's motto, Diversity Our Strength, make it clear that we must continue to take action to address anti-Black racism – as well as racism against Indigenous communities and equity-seeking groups – in order to build a city that is more inclusive, progressive and reflective of the values of its diverse members. Considering the renaming of Dundas Street is just the beginning of the work we need to do to build a Toronto where we all belong. I appreciate the thoughtful and thorough research and analysis that has gone into this briefing note by City staff and look forward to the working group's future recommendations," Mayor Tory said.
As with other City matters, the entire process is expected to go through various lengthy bureaucratic procedures before any name change can by implemented.
On July 21, a City briefing note was released saying "any decision to rename a major arterial road like Dundas requires careful consideration of its potential impacts and an equitable and inclusive public process that responds to the community at large, including Black and Indigenous communities, and addresses neighbourhood considerations as appropriate. The process should be coordinated across the City government to review the full range of Dundas-named assets and ensure consistent, coherent community consultation and communications," an official media release said.
"While the request from Mayor Tory was to investigate renaming Dundas Street, the City realizes there are wider implications that will need to be addressed, such as the importance of placemaking in creating safer city spaces that foster inclusiveness and belonging, especially for the Black and Indigenous communities in Toronto. We also understand that renaming streets and removing monuments does not eliminate racism and are committed to continuing to take actions to create a Toronto for all residents. This is a huge and important undertaking – one that we are determined to do carefully and properly to set a standard that we can follow going forward," said Murray.
Murray is bringing forward to the City's Executive Committee meeting on September 23, 2020 recommendations that if passed, and if passed by City Council, will:
" – Fully assess four options for responding to the Dundas Street petition (do nothing; retain the legal street names with additional interpretation and recognitions; retain the legal street names but rename those civic assets with Dundas in their name, except TTC; and rename the streets and other civic assets now carrying the Dundas name)
– Estimate the costs that would be incurred by businesses, organizations, property owners, and residents with a street address on Dundas as well as any service or directory that maps or shows addresses (e.g., the PATH system)
– For the renaming option, outline a community engagement strategy and change management process that simultaneously addresses in an integrated manner all civic assets with the Dundas name (streets, parks, TTC, Toronto Public Library, and Yonge-Dundas Square) by the end of 2021
– Beyond Dundas Street, propose a framework to more broadly understand and respond to how systematic racism and discrimination are embedded in City assets, commemorative programs, and naming policies. This might ultimately touch all named City streets, parks and facilities, public monuments, and civic awards and honours, potentially leading to a variety of actions (e.g., renaming streets, removing monuments, revoking awards, or reinterpreting any of these)."
As of July 21, the online petition had already been signed by more than 14,000 people. It had less than 4,000 around this time in June. The list is still growing.
In a related matter, attention has been given in the recent past to the need for name changes to other assets and institutions in the City. There is a separate petition calling for the removal of a statue of Egerton Ryerson, after which the Ryerson University is named. Ryerson was a known supporter of the residential school system in Canada, which forcibly, even violently, assimilated Indigenous children into mainstream "Canadian" culture.
Public interest in changing street names have happened before and are happening even more now, with the rise of the Black Lives Matter movement. Jarvis Street is another case that figures in public conversations, as it is named after a family that reportedly owned slaves and lobbied against the abolition of slavery, notes Chris Bateman, Heritage Toronto's plaque coordinator in a recent story in the Toronto Star.
"Toronto has a history of naming things after people, and it's an interesting practice because it happened in the 1790s when this area was being colonized," Bateman says.