Statement from Filipino doctors on the PH COVID mess: Medical Quarantine, Leadership
Statement from Filipino doctors on the PH COVID mess: Medical Quarantine, Leadership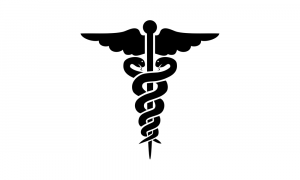 We join our colleagues in the urgent, real, and valid demand for a "time out" amid the rising tide of COVID-19 cases. However, we advise against reverting back to any Duterte-style enhanced community quarantine (ECQ) or lockdown.
Doctors and healthcare workers must reclaim quarantine for what it should be: a public health measure aimed at saving lives by stopping the spread of disease. We must reject the distorted forms of "community quarantine" being imposed on us, as these are devoid of scientific sense and health purpose, and serve only to oppress our people.
If we are to implement a quarantine, it must be a MEDICAL QUARANTINE, with healthcare workers in the lead and with clear health goals and outcomes. To truly benefit our overburdened healthcare workers, a new framework and new leadership direction than the ones we currently have are imperative.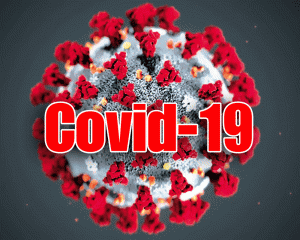 Thus, consistent with the six pillars of our healthcare system, we prescribe the following, stat:
1. Leadership: Immediate removal of Health Secretary Duque and all of the generals and "czars" infesting the Inter-Agency Task Force, replacing them with team players from health and related fields, who will immediately undertake a unified plan of action under a centralized leadership.
2. Human Resources: Active and aggressive recruitment of additional health workers (ie. 10,000 doctors and 20,000 nurses) by offering much better packages to attract them, including better terms and better working conditions, commensurate pay and benefits, and more support and protection.
3. Health financing: Immediate provision of substantial funding and financial support for both national and local government interventions, with clear transparency and accountability. An initial amount of 90 billion pesos will be a good start to fund health workers, COVID-related infrastructure and equipment, and community measures.
4. Service Delivery: Ensuring the continuity of care from the primary to the tertiary levels, and between public and private health facilities, and the provision of services for both COVID-19 and non-COVID-19 patients.
5. Health technologies: Enhancing capacities in testing, tracing, isolation, and treatment at the institutional and community level, and utilizing appropriate technologies in the promotion of preventive and public health measures.
6. Health Information: Immediate improvement of COVID-19 data processing and management, by full disclosure of sources and manner of processing, and depoliticizing COVID-19 data by providing better access.
Taking these six steps will put us in a better footing to protect our health workers as they try to save more lives. These also allow room for health workers to gather themselves, breathe, and be reinvigorated even as more long-term interventions are being put in place.
We call for an end to all militaristic and fascist measures being done in the name of quarantine. Too many lives of healthcare workers have been needlessly lost due to the wrong priorities taken by this criminally-negligent, corrupt, and tyrannical government.
To honor our fallen colleagues is to demand a radical shift from the present blundering response to a scientific, public health, and pro-people response.
We issue this SECOND OPINION with the Filipino people foremost in mind. Even in the most trying circumstances, we are always ready to work together to ensure their health and safety. In this historic pandemic and public health emergency, they will need us for guidance, prescriptions, and solutions. And we cannot fail them.
We can win this. We must.
Signed: Gene Nisperos, MD Geneve Rivera-Reyes, MD Darby Santiago, MD Sean Velchez, RN Leonard Javier, MD Soraya Escandor, MD Paolo Medina, MD Jean Lindo, MD Joseph Justin Regalado, MD Regie Pamugas, MD Ruth Salditos, RND Kim Paul De Castro, MD Dulce Amor Aspiras, RN Louricha Opina Tan, MD Joshua D. Unsay, MD Winlove Mojica, MD Rebecca Monte, MD Francis Libre, RND Ehmerson Mallanao, RN Neri M. Chinjen, MD Portia Grace F. Marcelo, MD Ellen Licup-Medina, MD Patricia Remedios Teves, RMT Nhicu T. Ebon, RMT Jillian Francise Lee, MD Alyssa Gellen Guleng, RPh Mary Christine Roque, MD Criselda Isabel Cenizal, MD David Benedict Robles, MD Pamela Guevara, RN Khrizalyn Quintin-Gutierrez, RN Aeron John Legaspi, RMT Danuel Francis Fetizanan, RMT Ria Mikhaella Panis, MD Audrey Angeli Andres, MD Dennis Rosete, MD Angelique Rosete, RN Crozet Joy Arellano, MD Genevieve Sadaya, MD Ma. Mahalia Cristina Marci, Teacher Miko Balisi, RND Ana Pholyn Balahadia, MD Mai Anne Del Monte, RN Jennifer Naranjo, RN Maria Keziah Legion, RN Noel Bernardo, MD Ana Victoria M. Ledesma, RN Lourdes Inao, RCh Maridel De Leon, RN Liberty Mendoza, RN Evelyn Bartolay, RN Ana