Closer scrutiny of human rights in the Philippines
Closer scrutiny of human rights in the Philippines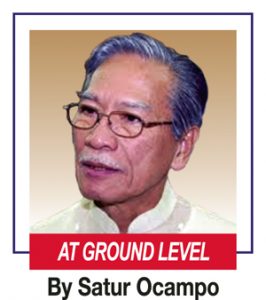 The United Nations wouldn't just let matters stay as they have been for so long.
And, within and outside the UN, there are converging demands for an "on-the-ground" international investigation into the continuing human rights violations (HRVs) under the Duterte administration.
Updating her comprehensive report last June on the dire human rights situation in the Philippines, UN High Commissioner for Human Rights Michelle Bachelet urged the UN Human Rights Council to stay the course in pursuing the Duterte government's accountability for the extrajudicial killings and other HRVs across the country.
Addressing the 45th session of the UNHRC last Monday, Bachelet said her office continues to work with the Philippine government, the Commission on Human Rights, civil society and the UN system to "develop follow-up actions" to her June report. Composed of 47 nations elected to it, the Council had mandated Bachelet to present her report at the 44thsession last June.