Brampton in intense COVID crisis: Complete lockdown a possibility
Brampton in intense COVID crisis: Complete lockdown a possibility
By Irish Mae Silvestre
The Philippine Reporter
Soaring rates of COVID-19 infections in the city of Brampton highlight a common theme when it comes to race and the pandemic: minority communities continue to be disproportionately affected. In a phone interview with The Philippine Reporter Rowena Santos, regional councillor for the City of Brampton, Wards 1 and 5, discussed issues that contribute to the high number of cases, what lies ahead come winter and why the city is on the brink of a lockdown.
What are your thoughts on the number of cases in Brampton?
It's getting higher and higher for sure. We were one of the first to shut everything down because we didn't understand the virus well enough and how it'll impact the hospital. We've been chronically under-funded when it comes to health care per capita. We only have one emergency room serving 600,000 people. We've been fighting for a long time for another emergency room and a third hospital in our city.
Why do you think minorities are more susceptible to COVID?
The city of Brampton is made up of 73 percent visible minorities. A good number of residents are essential workers in healthcare, trade, logistics and transportation. Many live in multi-family, multi-generational households because there's a lack of affordable housing in Brampton. If and when one of those residents contract COVID-19, they infect the other members of the household. Many essential workers can't afford to self-isolate in a hotel for 14 days. COVID-19 has really highlighted the inequities that exist within our system that are systemic. For years, we've all fought and advocated for better access to healthcare, higher quality jobs, sick days and higher minimum wage.
How strict has city been when enforcing bylaws?
Our bylaw enforcement team are unsung heroes. There were 57 fines issued over the weekend for Diwali and they couldn't keep up with the number of complaints. Sadly, those who are on the frontlines like the bylaw officers who are tasked to enforce these regulations they are bullied and assaulted by people for enforcing these rules.
What kind of support has the city received from the federal government?
Brampton will be getting a self-isolation centre, which will be incredibly helpful in hotspots with multi-family households that need extra space for the infected person to self-isolate.
With winter coming, would people be able to social distance in shelters?
We haven't had too many outbreaks in our shelter system. One of the agencies told me that the reason people are wandering the streets is because they're trying to keep themselves safe. They fear they'll get COVID-19 at a shelter. At the same time, some residents and businesses complain about the encampment sites outside. But if they don't want to go to a shelter voluntarily, there's nothing we can do. And because libraries shut down and they can't sit in a Tim Horton's, we've seen an increase in the number of encampments and homelessness.
How badly have businesses been affected?
Badly. Some bakeries and small businesses are doing really well and have managed to pivot. Residents have been very supportive and are shopping local. But the restaurant industry has been hit very hard. We've extended patio season until next year, so staff are trying to work out how outdoor patios are going to look in the winter. When small businesses represent 80 percent of the GDP, it's nerve-wracking to see them so negatively impacted and near closure. For mom-and-pop shops, that's their bread and butter. Once you shut that down, where do you go?
Will you be launching safety campaigns for the holiday season?
We had a special council meeting last week with the president of William Osler Health Centre and Medical Officer of Health Dr. Lawrence Loh and they've pleaded with us to go harder. We voted in a motion that I brought forward that night to launch an aggressive campaign.
What's the tipping point for the city to go into lockdown?
From my understanding, the tipping point and threshold from the Peel public health and our medical examiner of health is we'll see what the numbers are like within the next two weeks.
How does it feel to try to manage the situation?
I'll be honest there's a lot of anxiety, it's very stressful. We have to be leaders and be courageous. There really aren't any right answer right now. There's only about doing the right thing and prioritizing public health. When the hospitals tell us that we're reaching code gridlock and we're not going to be able to keep up with this, that's when we really have to step in. I wouldn't be surprised if we do choose to go into a complete lockdown. If the numbers continue in the way that they're continuing, that's likely going to be the case.
—————————-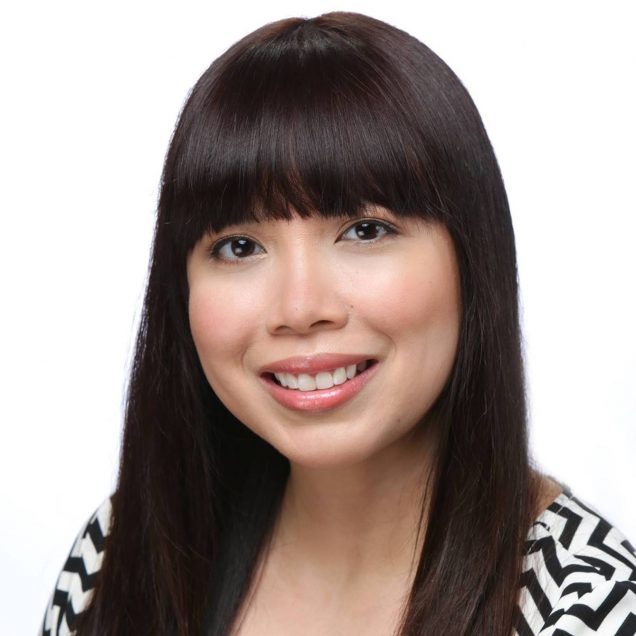 Irish Mae Silvestre is a Toronto-based journalist who has worked at magazines in Dubai, Chicago and New York. She covers news, lifestyle and entertainment. She studied journalism at Rutgers University, New Jersey and earned her master's degree in journalism at DePaul University, Chicago. You can follow her on Twitter @irishmae101