Duterte's red-tagging and narco-lising are a death sentence
Duterte's red-tagging and narco-lising are a death sentence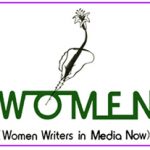 Statement of Women Writers in Media Now
President Rodrigo Duterte's RED-TAGGING and NARCO-LISTING are a form of mind-conditioning— the kind used by Adolf Hitler and Joseph Goebbels against the Jews and other perceived enemies of the Nazi regime. It is dangerous and lethal because it is designed to dehumanize its targets and sets them up for the kill.
Duterte's predisposition for labelling and listing his perceived enemies as "Communists and/or Drug Dealers and Users" has brought about record-breaking assassinations –STILL UNRESOLVED—of alleged "communist terrorists" and "narco-politicians" in the four and a half years since he took office. To these, the President boasts of having killed his enemies with his own hands and yet protests that he has nothing to do with the "random" killings.
But Duterte is, in fact, the source of the lists, and of the order to shoot to kill persons whose names are on them. To our collective horror, we have witnessed how Duterte's narco-listing of mayors and other local officials has become a declared "open season" on them, with cold-blooded killers guaranteed immunity from arrest and prosecution.
This modus operandi that began in July 2016, right after Duterte took his oath of office, resulted in the cold-blooded extra-judicial killing of some 30,000 suspected drug users and peddlers, most of whom were poor. Such impunity prompted the International Criminal Court to investigate the Duterte' complicity.
The horrible bloodbath continues. Journalists, lawyers and even judges have been gunned down. And there is a definite pattern in all this. There was the ailing Randall Echanis stabbed in his Quezon City home last August, the young mother and social activist Zara Alvarez gunned down in broad daylight, the 69-year-old Magpantay-Topacio couple in Angono surrounded by dozens of uniformed men at 3 a.m. and killed last month. And just the other day, in Negros Oriental, Dr. Mary Rose Sancelan and her husband Edwin were killed near their home. All of them were red-tagged by Duterte and his followers.
The "illegal possession of firearms" charge has become an ominous refrain to justify the recent arrest of journalist Lady Ann Salem, six labor organizers and Randall's daughter Amanda Echanis with her baby not even one month old, even while the evidence points to the outright planting of firearms and explosives in their domiciles.
Politicians, celebrities, journalists, religious men and women, health workers, labor leaders and others who have taken a stand against the undemocratic policies of the Duterte regime continue to be harassed, tagged.
Even Vice President Leni Robredo has become the Duterte regime's perceived enemy as she is currently being red-tagged by a rabid army of paid trolls. With the pandemic decimating thousands Filipinos, in the midst of natural calamities that leave the countless poor abandoned, jobless, homeless and hungry, the red-tagging continues.
Red-tagging and narco-listing are tantamount to a death sentence. They have no place in a democracy. They must be outlawed and denounced before the world.●
WOMEN WRITERS IN MEDIA NOW (WOMEN)
18 December 2020