Our biggest COVID-19 problem is undue panic
Our biggest COVID-19 problem is undue panic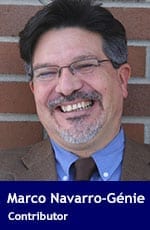 Seven months since COVID-19 was declared a pandemic, against evidence and common sense, media, elected officials and health experts continue peddling the panic that gripped them in March.
Almost daily, headlines announce new records in the number of COVID-19 cases. The federal health minister, the chief medical officer and the prime minister are ringing bells about a second COVID-19 wave. They renewed calls for stricter measures short of another devastating lockdown, and the provinces followed suit.
Despite the contradictory details, panic is what threads the inconsistencies in their messages.
This panic didn't arrive with the first few COVID-19 deaths. Let's recall that all three public officials initially assured us the risk for Canada was very low. Rather, the panic followed the release of statistical models. They didn't know better when dread replaced common sense. There was no reliable data. The World Health Organization (WHO) and Chinese numbers couldn't be trusted, and images from Spain and Italy painted a grim picture.