Ethnic media executive director on vaccine hesitancy campaign
Ethnic media executive director on vaccine hesitancy campaign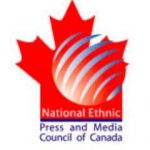 By Mila Astorga-Garcia
The Philippine Reporter
The role of the ethnic media, more than ever, is crucial in combatting vaccine hesitancy during this time of the pandemic, especially as studies show that hesitation to be vaccinated is prevalent among immigrant communities in the country.
Vaccine hesitancy is referred to in the medical academic community as the "delay in acceptance or refusal of vaccination despite availability of vaccination services," due to factors ranging from complacency, convenience and lack of confidence and add to that is the fear of the unknown in terms of the vaccine's impact on one's health and well-being.
This situation is especially concerning as many of the medical frontline staff are members of the immigrant community.
Such concern was expressed by Maria Saras-Voutsinas, executive director of the National Ethnic Press and Media Council of Canada (NEPMCC), who noted that immigrant communities rely on their ethnic news organizations for information on COVID-10 and related issues, especially the seniors and marginalized members who do not have easy access to computers, wifi or online information.
Saras-Voutsina articulates this concern further in an op-ed recently published in The Toronto Star: "We have seen the stories of vaccine hesitancy from those who work in healthcare, including personal support workers (PSWs) who work in high-risk facilities. Ekos Research published a survey in December that showed that over 30% of visible minorities are not willing to receive a COVID-19 vaccine.
"This is truly problematic – data shows that some of the worst COVID-19 hotspots across the Canada have been in areas with large populations of new immigrants.
"Knowing this, you would expect that the federal government would be placing public health announcements in as many ethnic publications as possible to ensure that Canadians have access to critical information in their native language. Unfortunately, that has not been the case," she said.
Governments must recognize the fact that ethnic media organizations are reeling from the economic impact of the pandemic as many have been forced to reduce staff, cut down on circulation, or completely shut down their offices due to dwindling if not altogether lack of advertising income, which is their only means of survival to continue operations.
It's not just even about funding, Saras-Voutsinas emphasizes: it is making available direct to the ethnic media access to government officials and medical officials for interviews and press briefings, so that access is not only limited to mainstream media practitioners. That way, ethnic media will be better able to provide essential information coming from these official sources to relay to their audience in linguistic and culturally competent ways.
Thus, she said, the NEPMCC has taken the bold step of submitting its 2021-2022 budget submission in advance of the Federal Budget if only to emphasize the fact that combatting vaccine hesitancy is not just the priority of the federal government but also a priority for the NEPMCC.
(See related story on Ethnic Media and combatting vaccine hesitancy)
"Ethnic Media asserts crucial role in combatting COVID-19 vaccine hesitancy"