First Asian Cultural and Food Festival Online on March 13
First Asian Cultural and Food Festival Online on March 13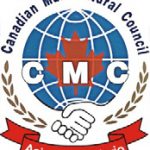 By Tony A. San Juan
Asian Canadians in Ontario, Canada will celebrate their "First Asian Cultural and Food Festival" in virtual fashion on March 13, 2021 (Saturday) from 6:30 p.m. to 9:30 p.m. Specifically, the Canadian Multicultural Council-Asians in Ontario (CMC-AO), an umbrella organization of more than 20 Asian Canadian associations representing various countries, ethnic regions, and cultures in Asia is providing an opportunity for Canadians to experience and appreciate Asia's unique art, heritage, and culture through an online presence.
CMC-AO, founded in 1997,  is a Toronto- based non-profit, and a non-political entity established "to promote inter-cultural cooperation among its members and racial harmony through the understanding of cultures and heritage" within the mosaic of Canada's vibrant multicultural society.
As a significant part of its mission and mandate of promoting and preserving Asian culture and heritage in Canada, CMC-AO since its inception is purposefully engaged in enhancing and achieving meaningful initiatives, programs, and events such as the celebration of Asian Heritage Month and humanitarian assistance to calamity-stricken Asian communities.
The virtual festival event will distinctively showcase the representative culture and heritage of the 13  participating organizations. Among the 3-hour program's interesting features are the lively music  and unique cultural dances by talented performers in traditional attires, playing of native musical instruments, cooking demonstrations, visual display of delightful Asian cuisines, and a host of other informative cultural traditions.
Among the dignitaries invited to deliver messages is the Honourable Prime Minister Justin Trudeau, Ontario Premier Doug Ford, Member of Parliament for Don Valley North Han Dong, and CMC-AO President  Raj Thavaratnasingham.
CMC-AO's live stream presentation is supported and funded by the Federal Department of Canadian Heritage under its "Community Support, Multiculturalism and Anti-Racism Initiatives -CSMARI" program. Other main sponsors include Imperial World, Inc., Edward Jones Canada, World Financial Group, and Jiro Home Construction Company.
The event organizing committee is composed of Raj Thavaratnasingham( President), Norma Carpio (Chair), Dr. Tulsi Dharel (Vice-chair-strategic planning), and Mar Mar Cho (Vice-chair- festival event). Providing program and operational support are Cristina Carpio (host and program director), Ramon Torralba (musical director), AWAB (technical director), and Reel Vision Studio (video producer).
With its common goal of "making our community a better place!," CMC-AO is represented by Asian organizations from Burma, Cambodia, China, India, Japan, Souh Korea, Laos, Malaysia, Myanmar, Nepal, Philippines, Sri Lanka, Taiwan, Tamil, Tibet, and Vietnam, and Asian sports.
Interested viewers and guests are encouraged to check CMC-AO's website at www.cmcon.ca or Facebook page at www.https://www.facebook.com/Canadian-Multicultural-Council-Asians-in-Ontario-107840015903176/. Media inquiries please call Ms. Norma Carpio at 905-257-1059.