Vaccine hesitancy: A choice for Mary Ann
Vaccine hesitancy: A choice for Mary Ann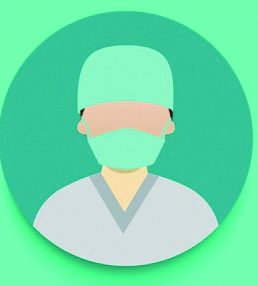 By Mila Astorga-Garcia
The Philippine Reporter
People's attitudes toward COVID- 19 vaccinations vary from eagerness, hesitancy, to complete avoidance.
While those eager to be vaccinated are convinced that vaccines are needed for their continued survival in this pandemic, those hesitant may just be temporarily taking their time to make a decision, while those avoiding it are definitely determined not to be vaccinated at all costs.
Mary Ann is an example of the third category. A middle aged surgical service technician in a Barrie hospital, Mary Ann confides during an interview: "I am totally 100% against vaccination." She says she believes she is healthy enough and careful enough to protect herself and others against the virus. Also, she fears that with her many allergies, migraine, sinusitis and other chronic conditions, any vaccination could worsen her health situation, which she claims is now stabilized, thanks she says to the natural supplements she takes and the alkaline water she drinks every day.
She said she asked her supervisor if there was a possibility vaccinations were going to be mandatory, and she was pleased to know her supervisor said "I do not see that coming."
"If they make it mandatory, I am willing to give up my job," Mary Ann said of her full-time job which she has had for seven years now.
A practicing midwife and teacher in Pangasinan, Philippines before she migrated to Canada, Mary Ann first worked as a caregiver in Toronto and then enrolled in Surgical Reprocessing Program at Centennial College.
She says her work involves cleaning hospital instruments — such as surgical instruments, glidoscopes, reusable masks and goggles –that she does with a team in a very methodical way, using machines and also manually. She says they are very careful to observe all safety protocols at the hospital.
What further made her determined to avoid vaccination completely was information she got mostly from friends in the medical field. She said a good friend who is a nurse in the United State is also vaccine hesitant because many staff, including the hospital's Infectious Disease Specialist, are vaccine hesitant.
Another nurse friend in the U.S. has avoided vaccinations not only for herself but also for her own children.
She also heard from reports that the COVID-19 vaccine development was relatively fast and vaccines, she understands, need a long time to be tested and developed.
She feels confident that friends share her views about simply relying on protective and preventive measures and keeping healthy while the pandemic exists.
She tells of a personal support worker (PSW) friend working in a Barrie, Ontario nursing home who prefers not to be vaccinated. As a result she is being discriminated against and ostracized. She hopes people should be allowed not to be vaccinated, and that vaccination should not be mandatory but a choice.