Triumph over disability
Triumph over disability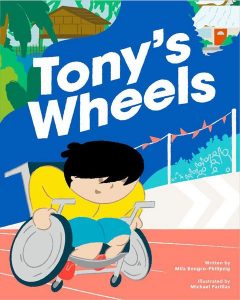 An inspiring story about a Filipino Canadian athlete's
Filipino-Canadian author Mila Bongco-Philipzig is releasing this month her third children's book, titled Tony's Wheels, an inspiring story based on Canadian athlete Tony Flores's triumph over disability.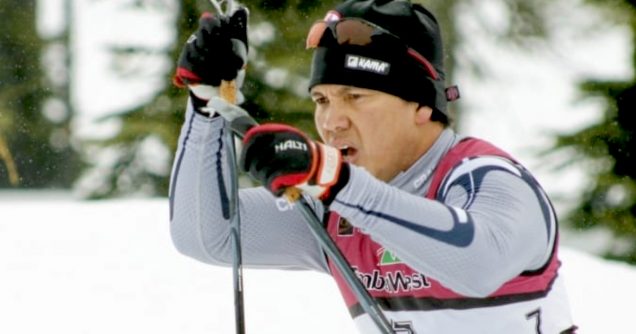 This bi-lingual (English/Tagalog children's book, colourfully illustrated by Michael Parillas) tells about a little Filipino boy, an immigrant from the Philippines who overcomes a childhood disability and becomes a successful Canadian sport para athlete on Canada's national team.
The boy, Antonio Flores, lost his leg when as a child, he had contracted polio. He managed to go to school in a wheelchair and went on to study economic and political science at University of Alberta.
It was in the university campus gym where he met wheelchair athletes active in different kinds of sports. He decided to be one, and with dedication, became a successful multi-sport para athlete in track and road racing, hand cycling, paranordic as well as paracanoe. Flores became a member of the
National Paracanoe team representing Canada at the Paracanoe World Championships in 2009, 2010, and 2011, according to a story published in fiipinosincanada.com.
"Coming from my home country in the Philippines, there are limited resources. Living here, there are a lot of resources. The infrastructure is already there but it's just a matter of changing the way we think," Flores told the CBC when he was appointed to head the Alberta Government's Office of the Advocate for Persons with Disabilities, the same article noted.
Tony's Wheels focuses on the themes of family and being respectful towards others' differences. This is the third book by author Bongco-Philipzig. Her first two children's books are "Sandy Beaches to Snow, Snow to Sandy Beaches," and "Goodnight Philippines, Goodnight World." The books "provide instant connection to children and parents who live overseas," says a review about the books when they were launched in 2016. They deal with the experience of being uprooted from someone's homeland and the new things that go with it such as riding in an airplane for the first time or saying goodnight in different tongues," the review said.
Tony's Wheels is published by Anak Publishing and is available in paperback. For more information on the book, contact Anak Publishing by email at info@anakpublishing.ca and by telephone at +1 204 293 4100.
(MAGarcia)