Majority of COVID-19 loans not used for pandemic response
Majority of COVID-19 loans not used for pandemic response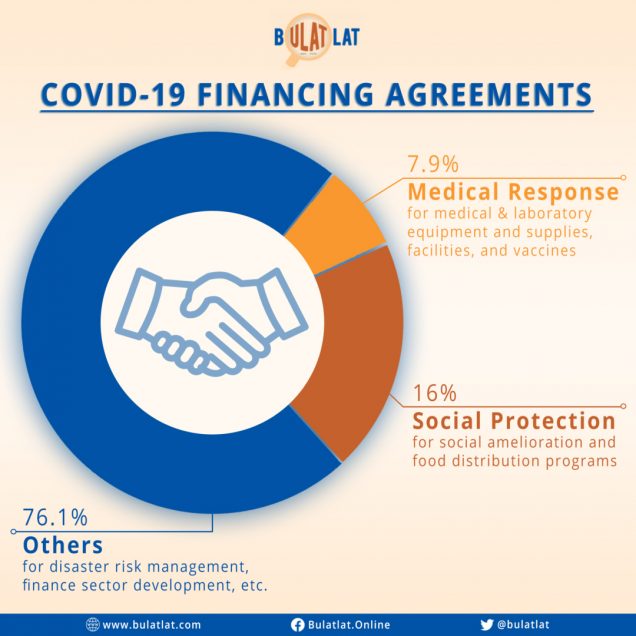 Aside from the fact that the biggest chunk was not used specifically for the COVID-19 response, it is the taxpayers who will suffer the most in paying off these debts.
By DAWN CECILIA PEÑA
Bulatlat.com
MANILA — It has been more than a year since the country was plagued by the COVID-19 pandemic, and placed under drastic lockdown measures to minimize the spread of the virus. One would think one year is enough for the government to respond to the needs of the nation, but it seems like the country is back to square one with the number of cases at an all-time high.
Certainly, the administration gathered enough loans to fund its pandemic response, but what really has been done to address the health issue?
In an online interview, IBON Foundation Executive director Jose Enrique Africa said that it is not wrong to borrow money if it is a necessity. "Right now, the country needs the loans. Especially since our economy plummeted and there has been a decrease in economic activity. It is a legitimate question to ask, where will we get funding for the response?" he told Bulatlat.
To date, the government acquired 27 loans, worth more than P700 billion (US$15 billion), to aid in its response against COVID-19. However, our research showed that only around P60 billion (US$1.2 billion), or a measly nine percent, was intended for projects which were made to address the health crisis in the country.