In a community hungry for diversity, a new store offers a variety of flavours
In a community hungry for diversity, a new store offers a variety of flavours
By Irish Mae Silvestre
The Philippine Reporter
For Reynaldo "Rey" Concepcion, it all began with the aurora borealis.
In 2017, he went on an aurora borealis tour in Yukon without any luck. Undeterred, he returned the following year. But the northern lights, it seemed, just wasn't in the cards.
"It was frustrating," he recalled. "And it made me more determined to go back to the Yukon."
But while the Northern lights may have proved elusive, it was the people he met along the way that led him to set roots in Whitehorse, Yukon.
Now he co-owns Yukon Asian Market, which is mostly overseen by his business partner, Shirley Chua-Tan, a resident of Whitehorse. After a month-long delay, the store finally opened in March, much to the excitement of a community with previously limited access to ethnic food and ingredients.
At Yukon Asian Market, snacks, sauces and spices from Vietnam, Japan, Singapore, Korea, India and the Philippines are neatly arranged on white shelves and freezers lining an entire wall are stocked with dimsum, pandesal and Goldilocks pastries.
"We definitely don't want to be a 7/11," said Chua-Tan over the phone.
Trial and Error
Neither Concepcion nor Chua-Tan has any retail experience, so an ethnic food store was never part of the plan.
In fact, they only met last year when Chua-Tan, a commercial realtor, helped Concepcion and his partners buy restaurant.
Originally from Singapore, Chua-Tan moved to Vancouver and then Whitehorse where she lives with her husband and son. Concepcion, who moved to Canada from the Philippines in 1976, works as a registered immigration consultant. He splits his time between Whitehorse and Vancouver to visit his wife and college-aged sons.
Chua-Tan said that she had purchased a property downtown so she asked Rey what she should do with it in a way that would contribute to the community.
Having come from Vancouver, I was disappointed by the lack of variety of Filipino food being offered at [local supermarkets]," said Concepcion.
So, he suggested an Asian store.
The months leading up to the opening was a steep learning curve.
"We'd have conversations about how much to sell spicy bean paste at 1am," said Concepcion.
Chua-Tan said she had to quickly learn about labour laws and ordering items in bulk. Closer to the opening date, they realized that they had ordered so many frozen products that they didn't have enough freezer space.
"I talked to some restaurant owners if we could use their freezer space," said Chua-Tan. They readily gave her their keys and allowed them to use their freezers. "This is Yukon; if you ever need help, just ask," she added.
And then came opening day.
"I did not realize how customers could swarm," said Concepcion. "I still can't believe how fast Filipinos finished the first shipment siopao and pandesal. People from other towns drove as much as four to five hours. A Filipino family from Dawson City drove down just to buy siopao and pandesal."
Concepcion said Chua-Tan wasn't sure if anyone would buy pork blood (dinuguan) until they sold out. He also convinced her that they needed to sell the popular Japanese breakfast food nattō (fermented soybeans). After one Japanese customer discovered it, word quickly spread.
"We sold out the entire shipment in one day," said Concepcion.
They also feature products by local farmers and vendors and Chua-Tan said she has different purchasers for vegan and Filipino food. But, she said, the best way to find out what customers want is by simply asking.
"Businesses close for various reasons," she said. "I don't really know why but I do know what I can do in my own niche market, which is listening to people and filling in the gaps."
And she said that it's not just customers longing for a taste of home.
"Canadians who aren't familiar [with the products] are so excited try them and they ask us, 'What else can we buy?'" said Chua-Tan. "We continue to introduce something new to other people."
For now, turning a profit is the last thing on her mind.
"It's not even on our agenda," she said. "As long as we don't lose money."
Chua-Tan said she does it as her "way of giving back to the community."
She said that she has a special needs son and local volunteers taught him various sports. As a result, Ernest, 31, got to represent Canada twice in the Special Olympics – once in Austria where he won gold and silver for cross-country skiing, and in the UAE where he won two silver medals for swimming.
"That achievement belongs to the people of Yukon," said Chua-Tan. "Yukon is the best kept secret in Canada."
As for Concepcion, whose aurora borealis chase led him to the Yukon, the moment finally came last March when temperatures dropped to -39C.
"It was so painfully cold, I had never been so cold in my whole life," he recalled. "I actually felt pain. And I was wearing four layers of clothing."
What he witnessed was a level six aurora that painted the sky with bright streaks of blue and green.
"It was worth it," he said. Concepcion has since returned and witnessed the Northern lights several times but, this time, as a proud Yukoner.
—————————–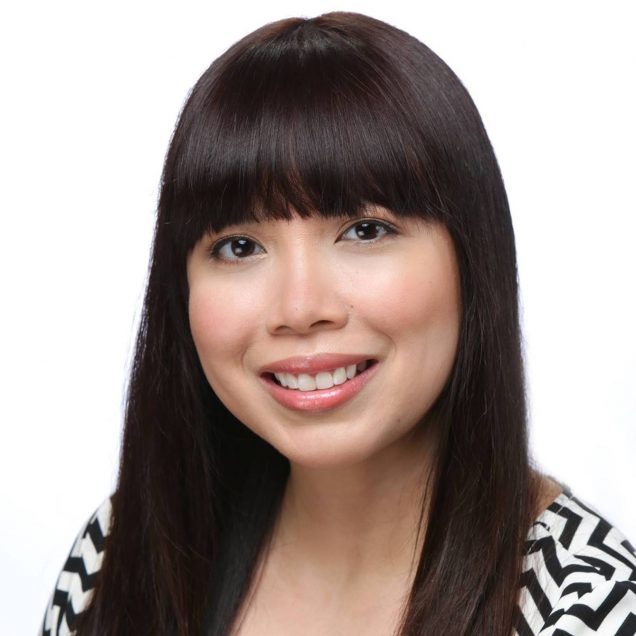 Irish Mae Silvestre is a Toronto-based journalist who has worked at magazines in Dubai, Chicago and New York. She covers news, lifestyle and entertainment. She studied journalism at Rutgers University, New Jersey and earned her master's degree in journalism at DePaul University, Chicago. You can follow her on Twitter @irishmae101