Thousands rally against anti-Asian racism across Canada
Thousands rally against anti-Asian racism across Canada
By Irish Mae Silvestre
The Philippine Reporter
The recent spate of violence targeting Asians has sparked anger across the country, causing thousands to take to the streets in protest. The rallies, which took place in several cities including Toronto and Edmonton, was a response to the March 16 Atlanta shootings that left eight people dead, six of whom were Asian. Soon after, videos of racially motivated assaults went viral, including the aftermath of an attack against a 75-year-old Chinese woman in San Francisco and the CCTV footage of a 65-year-old Filipina who was brutally beaten in New York.
"Even in the rainy weather, over 5,000 people gathered to express their indignation against anti-Asian racism," said Rosie Lucente, chairperson at Anakbayan Toronto, one of the organizations who participated in the March 28 rally at Nathan Phillips Square in front of Toronto City Hall. "There were many non-Asian people in the crowd, too, expressing their solidarity with the community."
During the rally, people cheered and chanted, and speakers shared their stories. Lucente said that these anti-Asian attacks are not a one-time incident: in February 2020, 24-year-old Filipina Ashley Noell Arzaga, was murdered at the North York massage parlour where she worked.
"It's important that we do not take these incidents at face value and understand that there are deeper roots," she said.
In Calgary, the coalition Act 2 End Racism organized a protest that drew around 200 participants as well as MLAs and members of various non-profit advocacy groups. On Saturday, March 27, people gathered in Chinatown and walked towards City Hall.
"The air was energetic," said Marco Luciano, director at Migrante Alberta. "There were lots of speeches, not just about sad stories, but many of them were words of solidarity."
Luciano points out that beyond the sensationalized incidents in the news, there are other stories that don't draw the same kind of attention.
"During the rally, there were stories of internalized violence," he said. "For example, there were stories of Muslim women who have been the target of racism in Alberta for a very long time."
Increase in Hate Crimes
While the stories that dominate headlines took place in the US, the situation in Canada has been equally dire. In February, Vancouver Police reported a 717 percent rise in anti-Asian hate crimes in 2020.
During a March 18 press event organized by the Chinese Canadian National Council Toronto Chapter (CCNCTC), various organizations shared their findings based on self-reported data submitted to websites like Fight Covid Racism and Project 1907.
Reported incidents include: being coughed at or spat on, cyber racism, and being barred from establishments. Men are twice as likely to report physical assault and nearly 50 percent of the attacks took place in public spaces like parks, streets, groceries, public transit or food establishments.
For Luciano, the fact that hate crimes are on the rise in Canada comes as no surprise.
"If there's outright racism and racial violence in the US, Canada is that softer version [where the racism is] systemic," he said. "People are starting to see that there are more incidents in Canada that aren't being discussed or are being swept under the rug. I think it's a really timely conversation."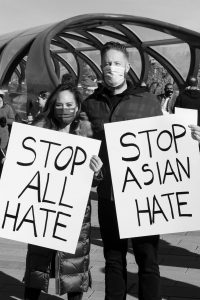 However, he said that while Filipino youth have been vocal about these issues, the community has been "awfully silent in these times when Asian people are getting beat up in the streets."
"That made me reflect on being a Filipino when my community is not present at times like this," he said. Luciano blames it on the concept of "nakakahiya", with Filipinos being too embarrassed to speak up.
There's also "utang ng luob" where Filipinos feel they should be grateful for being welcomed to Canada.
"Many of the younger people are more open to ideas but really, the core of our community is very conservative," he said.
Luciano said that the purpose of the rally was to educate the public and raise awareness.
"Asians aren't very much discussed in the education system," he said. "The Chinese who built our train tracks is not part of our education or the fact that Canada had internment camps for the Japanese during World War II. It's important that these things are part of our education development."
Luciano added that people should join grassroots organizations such as Anakbayan, Migrante and GABRIELA.
"It is important to speak up against the very roots of anti-Asian discrimination as Filipino youth in the diaspora," she said.
—————————–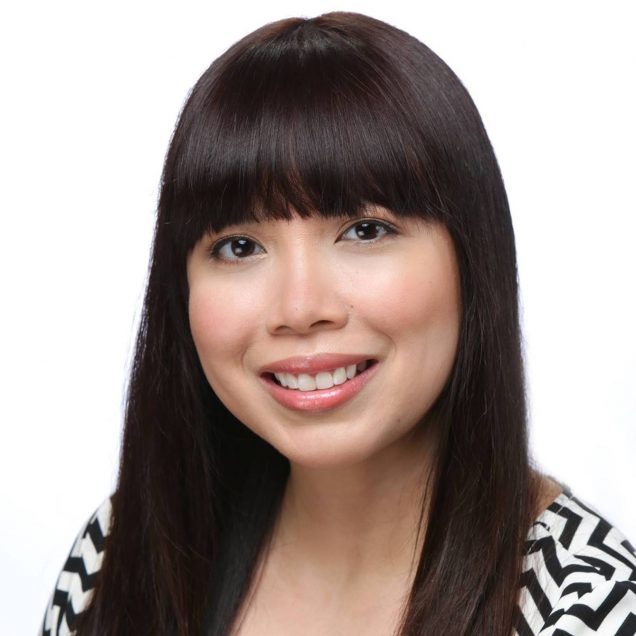 Irish Mae Silvestre is a Toronto-based journalist who has worked at magazines in Dubai, Chicago and New York. She covers news, lifestyle and entertainment. She studied journalism at Rutgers University, New Jersey and earned her master's degree in journalism at DePaul University, Chicago. You can follow her on Twitter @irishmae101
ACT2EndRacism Building Bridges against Hate Solidarity March (Calgary)