Feds to accelerate 6,000 caregiver applications
Feds to accelerate 6,000 caregiver applications
But thousands more still waiting: caregiver groups
April 20, 2021
By Veronica Silva Cusi
The Philippine Reporter
The federal government announced on April 15 that they would accelerate the applications for permanent residency of 6,000 caregivers by end of the year with a promise that applicants will have an acknowledgment "receipt letter" by May 31, 2021.
However, caregivers and their supporters are still raising concern that there are about the same number of caregivers who are still being left out.
In the announcement, Immigration, Refugee and Citizenship Canada (IRCC) recognized the important contribution of caregivers' work in Canada. They also acknowledged the anxiety of caregivers who have been separated from their families back home, particularly in times of the pandemic with international borders closed.
The 6,000 applications are for those who have completed in-Canada work experience. IRCC said they will "finalize" these applications by December 31, 2021.
By June 30, 2021, there will be at least 1,500 first-stage decisions on applications for the Home Child Care Provider and Home Support Worker pilots, which were launched in 2019. These pilots do not require a labour permit, called the requisite Labour Market Impact Assessment (LMIA) but has a cap. For 2021, the cap is 2,750 applications. Qualified caregivers can also apply for a work permit along with a PR application.
Canada's caregiver pathway to PR has undergone several changes in the last few decades alone. The pilots in 2019 were preceded by the Caring for Children, or Caring for People with High Medical Needs Programs, which ended on June 18, 2019. These programs gave caregivers the option to live outside their workplaces. On October 8, 2019, the Interim Pathways for Caregivers ended.
These programs were preceded by the live-in caregiver program (LICP), which ran from 1992 to 2014. The IRCC said this program is already "closed to new applicants."
The LICP was preceded by the Foreign Domestic Movement (FDM) in the 1980s.
Caregivers are saying that there are still pending applications even from the LICP and that these applications should be prioritized and included in the new announcement.
"The Minister announced that 6,000 eligible applications will be processed by the end of December 31, 2021, but we know that there are 12,000 caregiver applications waiting to be processed. While their applications are processing, a majority of migrant care workers are tied to their employers because of their closed work permits," said Diana Da Silva, organizer, Caregivers Action Centre (CAC), in an email response to The Philippine Reporter.
On its website, Canada said COVID-19 may cause some "processing delays" in the applications for these caregiver programs:
• Home Child Care Provider
• Home Support Worker
• Live-in Caregiver
• Caring for Children
• Caring for People with High Medical Needs
Interim Pathway for Caregivers
Immigration Minister Marco Mendicino, in a phone interview with The Philippine Reporter, said the federal government plans to "get back on track" to processing applications with the modernization of IRCC. The 2021 federal budget has earmarked $428.9 million over five years to deliver a modern digital infrastructure. (link to sidebar on interview).
There are still many caregivers in the interim pathways who still don't have open work permits, said Evelyn Calugay in Tagalog. She is registered nurse and finance chair of PINAY Quebec, a non-profit grassroots group for migrant and immigrant Filipino women.
PINAY Quebec and CAC are members of the Canada-wide alliance campaigning for fairness for all care workers.
"Ang dami pang di nakakatanggap ng open permit; wala silang balita (There are still many caregivers who haven't received their open permits; they have no advise on the status of their applications)," continued Calugay in a phone interview with The Philippine Reporter. "Bago sila magbukas ng iba, dapat prinocess na nila yung mga nasa interim pathways (Before they open new applications, they should have processed applications in the interim pathways ."
An open work permit, as opposed to an employer-specific closed permit, does not tie up a worker with a particular employer. Thus, if they fear abuse or unfair labour practices, they can quit their jobs and look for another employer without losing status in Canada.
A work permit is required for legal residence in Canada. For caregivers in the interim pathways, they can apply for an open work permit "when" or "after" they submit their PR application. For caregivers in the LICP, they can submit an application for a work permit when they apply for PR.
In principle, caregivers are given 12 to 24 months to complete Canadian experience to qualify to apply for PR. However, due to several factors beyond their control, such as delays in the processing of the LMIA, and being victimized by illegal recruiters or allegedly abused by employers, there are caregivers who have and continue to struggle to complete the requirement. Some of these alleged abuses have been exacerbated by the pandemic, according to a report released last year.
Added to their struggles are the new language proficiency and education requirements.
For the interim pathways, the requirements are 12 months of full-time Canadian work experience from November 30, 2014, Canadian Language Benchmark 5 in either English or French, and a minimum of equivalent Canadian high school diploma.
For those in the LICP, they need 24 months of full-time employment within four years of date of arrival.
Caregiver groups say the high CLB level is not necessary given that 12 to 24 months of in-Canada experience are sufficient to prove their proficiency in either of Canada's official languages.
"Dapat lahat na – documented and undocumented [bigyan ng PR status] (Documented and undocumented migrants should all be given status)," said Calugay. They landed in Canada as legal foreign workers but were duped by illegal recruiters, so they lost status.
Caregiver groups said they will continue with their ongoing campaign for status for all. CAC and PINAY Quebec are allied with Migrant Rights Network, which is campaign for full and permanent status upon arrival for all.
IRCC also announced to increase the digitization of caregiver applications. They said this will allow them to process this year applications received in 2020. This is owing to challenges posed by COVID-19 when processing or paper-based applications have been affected.
——————————-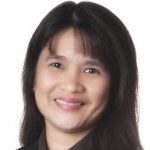 Veronica Silva Cusi is a multimedia journalist and researcher with more than two decades of experience. She was a business journalist for 12 years with Business World in the Philippines and a journalism lecturer for 14 years at University of the Philippines. She's been covering ethnic media in the GTA for more than a decade and also worked as editor and reporter in Singapore. She holds two master's degrees — Communication Research and Journalism. You can follow her on Twitter @VSilvaCusi.