Mendicino open to track success of new pathways to permanent status
Mendicino open to track success of new pathways to permanent status
Says he's "open to examining the success" of recently announced new PR pathways and to "get back on track" to processing PR and work permit applications with proposed federal budget
April 20, 2021
By Veronica Silva Cusi
The Philippine Reporter
Immigration Minister Marco Mendicino has vowed to do more for immigrant communities and migrant workers with the newly announced new pathways to permanent residency and the 2021 federal budget.
Mendicino spoke with The Philippine Reporter on April 20 and was asked to respond to critics on the recently announced new pathways to permanent residency for essential workers and the acceleration of PR applications of caregivers.
Supporters of migrant workers said both announcements still fall short of their call for landed status for all to ensure that the rights of migrant workers are protected. The call, which has been a perennial clamour, particularly grew louder during the pandemic, when reports of alleged abuses have been documented.
Mendicino said the announcement on new pathways "responds to the extraordinary contributions of the kababayan community by giving them a fast, innovative and inclusive pathway to permanent residency. I'm thinking particularly of the caregiver community who have been working long and hard hours in the course of the pandemic."
The Liberal federal minister said up to 90,000 applicants for more than 100 occupations in a range of low to high skilled jobs – from doctors to caregivers to farm workers and tradespeople — will be given the opportunity to apply to the "fast, innovative and inclusive pathway to permanent residency."
But as to why the policies are temporary, he said: "I am very open to examining the success and the results of this program after we welcome all of the 90,000 in it, and depending on how things are at in the future, we'll see where we go from there."
This is a stark contrast to the statement earlier of former Immigration Minister Ahmed Hussen. In an interview with The Philippine Reporter in 2019, he said "The Liberal Party of Canada is not in favor of that," referring to the call for landed status upon arrival.
Migrants rights advocates have pointed out that Canada has been exporting labour far too long when the demand for skilled labour has been consistent. The temporary foreign workers program, which seeks "to hire foreign nationals to fill gaps in their workforces on a temporary basis," has been around since the 1970s.
Asked further if he is open to the proposition of status for all, he replied: "What you will see as a pattern to the decisions that I have taken and the policies that we have introduced, is an ability to respond to the pandemic. … That is how we are going to accelerate ourselves out of the economic recovery."
He added that the program (new pathways) responds to the arguments that have been made by economists and business leaders.
"I will always keep an open mind to the best ideas," he added. "As a son of an immigrant family, my job as minister is to protect the opportunities and the promise that attracts the best and brightest from around the world to Canada. Because that's how we are going to achieve our full potential."

Caregivers
On the claims from migrants groups of thousands of backlogs in processing of caregiver applications despite the April 15 announcement to accelerate PR processing, Mendicino said he knows it has been challenging times for the caregiver community with whom he said he meets often.
"We are going to get back on track for the caregiver community," he said. "We are doing everything that we can to clear out that inventory. That's my commitment to the caregiver community. When you combine the investments that we made yesterday in the Budget 2021, this is how we are going to modernize and transform our immigration system."
In the federal budget released on April 20, there is earmarked $6.3 million over three years for IRCC "to support faster processing and improved service delivery of open work permits for vulnerable workers, which helps migrant workers in situations of abuse find a new job."
Reacting to Budget 2021, Migrant Rights Network, a coalition of groups advocating for status for all, said the problem is not with processing but with tied work permits and temporary immigration status.
Mendicino's riding is in Eglinton-Lawrence in the west end of Toronto, which is home to a big Filipino population.
——————————-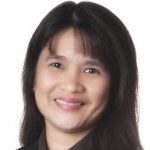 Veronica Silva Cusi is a multimedia journalist and researcher with more than two decades of experience. She was a business journalist for 12 years with Business World in the Philippines and a journalism lecturer for 14 years at University of the Philippines. She's been covering ethnic media in the GTA for more than a decade and also worked as editor and reporter in Singapore. She holds two master's degrees — Communication Research and Journalism. You can follow her on Twitter @VSilvaCusi.