YVONNE CLARKE: Yukon's First Filipino Canadian MLA
YVONNE CLARKE: Yukon's First Filipino Canadian MLA
By Irish Mae Silvestre
The Philippine Reporter
When it came to campaigning to be the next Member of Legislative Assembly (MLA) representing Porter Creek, Yukon, Yvonne Clarke faced some unique challenges.
"It was -20C but -30C with windchill," she recalled during a phone interview about her experience door knocking. "I had my mask, parka and boots on and out of the ninety days of campaigning, I only slipped once."
Clarke said that many residents she met were surprised by her dedication despite the weather.
"[They said,] 'You're so persistent, okay, you're going to get my vote because you've been here three times,'" she said.
And that persistence paid off: Clarke, a member of the Yukon Party, which is a conservative political party, is now the first Filipino Canadian MLA in the Yukon.
Originally from Dumaguete City, Negros Oriental, Clarke moved to Canada in 1995 where she and her family started a restaurant. She recalled that there were only 500 Filipinos in the area at the time.
However, since the introduction of the Yukon Nominee Program (an immigration policy) that number has since grown.
As the former president of the Canadian Filipino Association of the Yukon (CFAY), Clarke is a well-known presence in the community and stays on as an honorary member.
"I'm very connected because it's the Yukon – it's a small town and we have a nice life here," she said. "We're very close."
However, in a region where small businesses and industries like tourism have taken a major hit during the pandemic, Clarke said that "this is our time for action."
She said that her priority is to help boost economic recovery.
"Our economy is in a coma right now," she said. "Our government will look into ensuring that [the economy] thrives and everyone has a job."
After speaking to families, she said that their main concern is affordability. "We want to ensure they have access to childcare plans and that they can go to work," she said.
They'll also be providing services for people struggling with mental health. "Since we've been in lockdown for over a year, we plan to care for [people's] mental health and we have a plan for that as well," said Clarke.
She said that the challenges that the Filipino community encounters as new immigrants are language and cultural barriers. "That takes time to learn," she said. "If they're not as articulate in English, that's a barrier if it won't help them pass an interview. There are resources for helping the Filipino community, we're very lucky here."
One of the things she said she's thankful for are the volunteers who helped brainstorm and put up signs. For Filipinos interested in politics, she pointed out that it's important to also turn to other communities for support.
"One of the volunteers door knocking with me is a First Nations who's a CEO of a private company here," Clarke recalled. "A lot of First Nations were asking her, 'Why are you supporting her? She's Filipino.' And she said, 'We were underrepresented way back in time and we know how that feels.'
"First Nations are our partners here," she added. "They want us to do well."
Clarke said that she's proud to be a Filipino as well as a Yukoner.
"I want to represent all the Yukoners and also take the Filipino voice to the legislative assembly," she said.
Her campaign has also been a family affair with her children doing their part to help out. Rachel, 34, was the volunteer coordinator, while Sabrina, 27, and Sean, 23 (both currently studying at McGill University), worked as her campaign manager and handled marketing, respectively.
"My children were saying to me, 'Mom you're now a politician,'" said Clarke. "And I thought, 'Oh, I guess I am.' I'm going to continue to be me and serve people and be there for them. I'm going to help everybody."
Clarke said that she still has a lot to learn and she's grateful to have people who will mentor her. She also hopes to add a unique Filipino touch.
"I heard a story of a past MLA, who was a really good MLA in the Yukon Party and, apparently, he was saying, '[There will be] chicken in every pot,'" she said. "So, when I heard that, I thought, 'I'm going to have one, too – but chicken adobo.'"
—————————–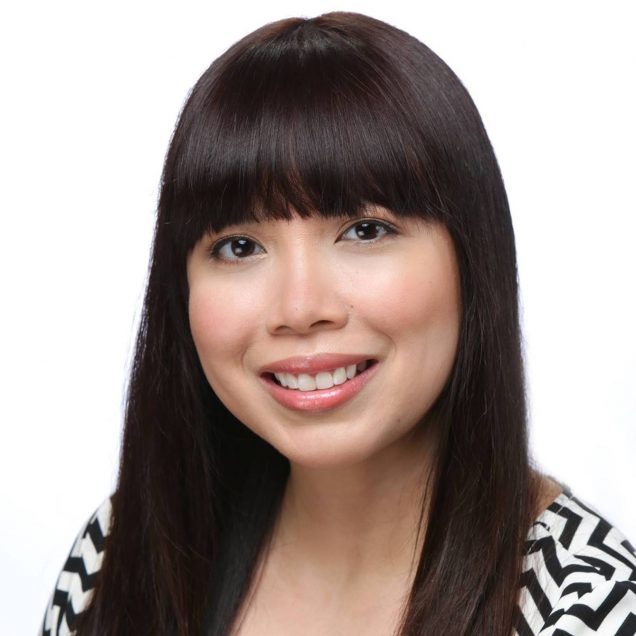 Irish Mae Silvestre is a Toronto-based journalist who has worked at magazines in Dubai, Chicago and New York. She covers news, lifestyle and entertainment. She studied journalism at Rutgers University, New Jersey and earned her master's degree in journalism at DePaul University, Chicago. You can follow her on Twitter @irishmae101