Are Ford's 3 paid sick days really enough?
Are Ford's 3 paid sick days really enough?
"While three days is better than nothing, why should we settle for better than nothing?" — Carolina Jimenez, Decent Working Health Network
By Irish Mae Silvestre
The Philippine Reporter
Paid sick days continue to be a hot button issue for the Ford administration even after the premier announced a paid sick day program that's going to be "the best program anywhere in north America bar none."
Speaking at a press conference while in isolation after being exposed to a staff member who tested positive for COVID-19, Ford said, "There's no other province in this entire country that will have the program that we're going to be rolling out. Nowhere close."
On April 29, the Ontario government announced the Ontario COVID-19 Worker Income Protection Benefit (WIPB) program. The new program entitles employees to three paid sick days to get vaccinated, get tested, stay home while awaiting COVID-19 test results, self-isolate or take care of sick relatives. Employers will be reimbursed for $200 a day. The program is also retroactive from April 19 and will expire on September 25.
This comes months after the Canada Recovery Sickness Benefit Program (CRSB), an income support program created to complement existing sick days and compensates employees for up to four weeks. The program, which caps out at $12 an hour falls short of Ontario's minimum wage at $14.35 an hour.
Carolina Jimenez, a registered nurse, public health professional and coordinator for the Decent Working Health Network, said that workers cannot access both the WIPB and CRSB in the same week. Varying requirements and restrictions of each program leave the tough decisions and calculations to the employees whom Jimenez said might be sick with COVID-19 or simply need to self-isolate.
"While three days is better than nothing, why should we settle for better than nothing?" asked Jimenez. "Workers need at least 10 permanent sick days in addition to 14 days during public health emergencies. This is like giving [someone] three days of antibiotics when the prescription called for 10 or 14 days."
In a statement, NDP leader Andrea Horwath criticized the WIPB as "pathetically inadequate" during a pandemic that "makes people sick for at least 14 days."
"No one, ever, should have to go to work sick because they can't afford not to," she stated. "No one should catch the virus at work because their coworkers needs rent money. No one should face going hungry because of exposure to illness."
What this means for essential workers
As a grocery store clerk for a supermarket chain, Rechev, receives no paid sick days. He's witnessed colleagues struggle when they or a loved one contract COVID-19 or need to self-isolate.
"Just imagine, that whole household is not getting paid," said Rechev during a phone interview. "That could be their rent, their food."
Initially, his employer had introduced additional pandemic pay last year but removed it without explanation. Rechev said that overall morale has been low, especially since they're aware that their chance of catching COVID in the workplace is "really high."
"I'm actually going to get the vaccine, but I have to take a vacation," he said, laughing. "Just think about it. I have to take a vacation day just to get the vaccine."
If he gets sick, Rechev said that he would probably try to access the benefits. "Honestly, with the loopholes and everything, by the time I get done, I'd probably be back at work," he said. "So, what's the point of that?"
Who's paying for it?
"I don't believe in putting the burden on the backs of businesses during the pandemic that are struggling," said Ford during the press conference. "I don't believe in hurting businesses that have already been hurt."
Jimenez argued that most businesses that already provide their employees with paid sick days are small to medium sized businesses. The program "punishes" these companies since those that already provide paid sick days don't get reimbursed.
"I saw recently that Amazon's profit increased by 44 percent or something crazy like that," she said. "And what happened is that instead of employers who can well afford to do this, workers are going to be paying for [sick days] with their tax dollars.
"I've lost faith in the government's ability to do the right thing," added Jimenez. "We're going to continue holding them accountable for the reckless policy decisions that continue to kill our patients."
—————————–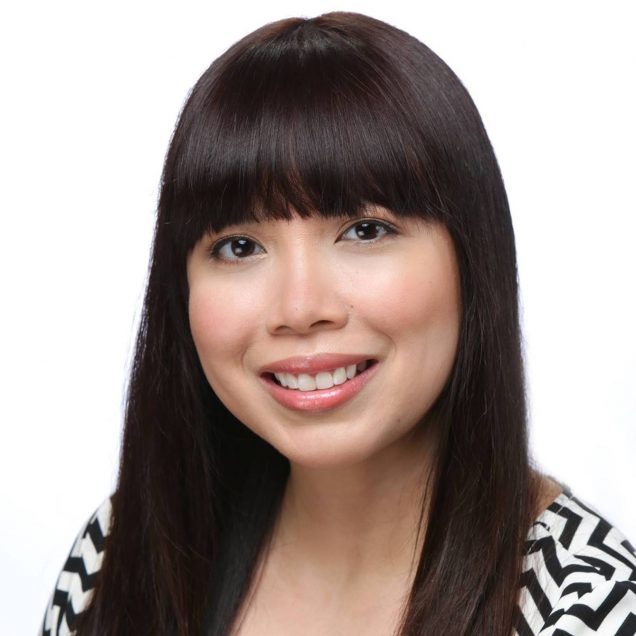 Irish Mae Silvestre is a Toronto-based journalist who has worked at magazines in Dubai, Chicago and New York. She covers news, lifestyle and entertainment. She studied journalism at Rutgers University, New Jersey and earned her master's degree in journalism at DePaul University, Chicago. You can follow her on Twitter @irishmae101