Global Pinoy health workers: 'Badly needed, grossly neglected'
Global Pinoy health workers: 'Badly needed, grossly neglected'
May 9, 2021
By Veronica Silva Cusi
The Philippine Reporter
Can you believe that in 15 years that TV series ER ran, there was no single Filipino nurse in the cast? This baffled Saturday Night Live host Michael Che in his opening dialogue with fellow SNL cast Colin Jost at the 70th Primetime Emmy Awards in 2018.
Baffling indeed as healthcare professionals are some of the top exports of the Philippines. No thanks to the lack of support from the Philippine government. Sadly though, pastures abroad are not as green as expected. Pinoy healthcare workers experience labour exploitation, institutional racism, and discrimination. And this is true even – or most especially – in this pandemic.
These were the themes of last April 24's online forum on global Pinoy health workers organized by Migrante International.
Kababayan frontliners from the Philippines, United Kingdom, the Middle East, United States and Canada came together to share their inspiring but sad stories of their undying devotion to their profession despite being grossly neglected.
Filipino Nurses United's national president Maristela P. Abenojar bared the "totoong kalagayan" (real situation) of healthcare workers (HCWs) in the Philippines — extremely exhausted, demoralized, neglected and severely at-risk.
"Similar to our frontliner health workers around the world, Filipino HCWs are also being called heroes. However, their welfare and labour rights are neglected," Abenojar said in Tagalog. "Nakaligtaan na sila kalingain ng ating pamahalaan (They have been neglected by our government.)"
Citing data from the DOH, FNU said there had been more than 17,000 HCWs infected by the virus in April and more than 141 deaths. Abenojar said data are underreported due to delays in testing and the failure to capture data from the grassroots.
The promised "ayuda" (help), including sickness and death benefits, remains unfulfilled.
In 2020, the Senate passed Bayanihan To Heal As One Act and Bayanihan to Recover as One Act (also known as Bayanihan 2) to compensate healthcare works who got sick due to COVID-19 or their families in case of death. Both lapsed in 2020. However, Abenojar said the delivery of benefits is very slow with many receiving them only this year.
Earlier in the pandemic, the Philippine government discouraged HCWs from leaving the country, appealing to their sense of nationalism. However, FNU noted that Philippine HCWs are among the lowest paid among peers in the Southeast Asian region.
Abenojar said the deployment ban was "unfair" to the HCWs who have already paid hundreds of thousands in pesos for processing fees and more. She also noted that even though government data placed the annual deployment numbers at a range of 16,000 to 17,000 (13,000 in 2019 according to the Philippine Overseas Employment Agency (POEA)), there are still another 250,000 in the country who are unemployed or underemployed.
Though the ban was lifted in late 2020, there is still a cap of 5,000 for nurses.
HCWs in other parts of the world share similar sad stories, except they are afflicted by another global pandemic –the virus of discrimination and systemic racism.
"Institutional racism and discrimination in the U.K. is embedded in institutions and how they treat people of colour," said Susan Cueva, one of the founders and trustees of Kanlungan Filipino Consortium, a UK-based charity working for welfare of migrants from the Philippines, and Southeast and East Asia.
Kanlungan estimates that there are around 40,000 Filipino healthcare workers in the U.K. in the National Health Service (NHS) and the care sector.
Filipinos make up the third largest ethnic group in the health sector in the NHS, excluding those working in the care sector, said Cueva.
"Despite these, shockingly, only nine Filipino nurses are at the managerial or influential level in the NHS across the UK," she added.
She added that Filipino nurses are paid lower rates compared to their counterparts in the NHS.
"Tinitingnan tayo ng U.K. government na mababa ang ating qualification bilang nurses sa Pilipinas. Minamata nila ang qualification natin, (The qualifications of Filipino nurses are considered sub-par in the U.K. They belittle nurses' qualifications)," she added.
"Tinatrato tayo ng goberyno ng U.K. na parang commodity (The U.K. government treats us as commodity)," said Cueva. "They can dispose of us anytime they want to," said Cueva. "They can put us at high-risk jobs where there's a strong possibility that we could contract COVID-19."
These experiences are not a far cry from what is happening in the U.S. and Canada.
Jhong de la Cruz, a nurse from Washington, D.C. echoed the sentiments shared by peers in the Philippines and the U.K. It is like they are copying each other's miseries – low pay, inadequate PPE, no mass testing, lack of work benefits and aid, unsafe staffing ratio, and commodification and institutional racism.
There are also big populations of Filipino nurses in North America. De la Cruz said 28 per cent or 512,000 of immigrant nurses in the U.S. are Filipinos, accounting for the biggest share of immigrant registered nurses. Four per cent of U.S. nurses are Filipino, yet by September 2020 they accounted for 31 per cent of COVID-related deaths among nurses.
But these numbers only mean that there are more Filipinos who are experiencing neglect in the workforce.
De la Cruz said healthcare has also become commodified and for-profit in the U.S.
In healthcare crises, such as HIV, SARS and COVID-19, "the U.S. relies on foreign migrant labour as a stop-gap measure, a Band-Aid solution rather than funding the healthcare sector and professional education. Immigration gates open when the need arises and close when the need is no longer there," said De la Cruz.
Sheryl Ann Montano, a newly minted Canadian-educated registered nurse from Montreal, said she is overwhelmed by "anger and "rage" at the system that treats healthcare workers as disposable workers.
The figures she cited:
• one in 20 healthcare workers are Filipinos;
• a third of internationally trained workers are from the Philippines; and
• among in-home caregivers, 90 per cent are Filipinos, and many of them studied nursing in the Philippines.
One of the struggles of Filipino healthcare workers is the difficulty in foreign credentials recognition. This is particularly true in Quebec due to the required French language proficiency. "Many of our newly arrived nurses are deprofessionalized," Montano said.
"Overall, this pandemic shows how essential we are to the Canadian society," she said. "But this pandemic also exposed how vulnerable and neglected we are, even before this pandemic."
The first patient attendant to succumb to COVID-19 in Quebec was Filipina Victoria Salvan, who was weeks away from retirement.
Montano added: "Overall, our government has failed to protect us. This global pandemic just highlighted the many issues that healthcare systems face around the world even before the pandemic. Example: the shortages of staff, staff burnout, insufficient wages and lack of resources for our mental and physical well-being – all of which us Filipinos experience disproportionately."
She recounted how she and her cohort in nursing school were called to help in the frontlines during the first wave of the pandemic. She said the difficult working conditions she experienced almost deterred her from pursuing a nursing profession.
"We don't want things to go back to normal – to have things work pre-pandemic," said Montano. "We want a better system where we are not treated as disposable workers. We are essential; we are the backbone of the healthcare system. We are here; we are not invisible. We deserve fair working conditions, and we will not stay silent. We will continue to fight until we achieve our demands."
Abenojar said FNU continues to assert their rights for mass testing, more protection, and better pay and benefits.
——————————-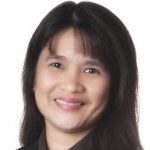 Veronica Silva Cusi is a multimedia journalist and researcher with more than two decades of experience. She was a business journalist for 12 years with Business World in the Philippines and a journalism lecturer for 14 years at University of the Philippines. She's been covering ethnic media in the GTA for more than a decade and also worked as editor and reporter in Singapore. She holds two master's degrees — Communication Research and Journalism. You can follow her on Twitter @VSilvaCusi.