Can SC magistrates 'seek the right balance'? A second look at the highlights of the oral arguments on the PH terror law
Can SC magistrates 'seek the right balance'? A second look at the highlights of the oral arguments on the PH terror law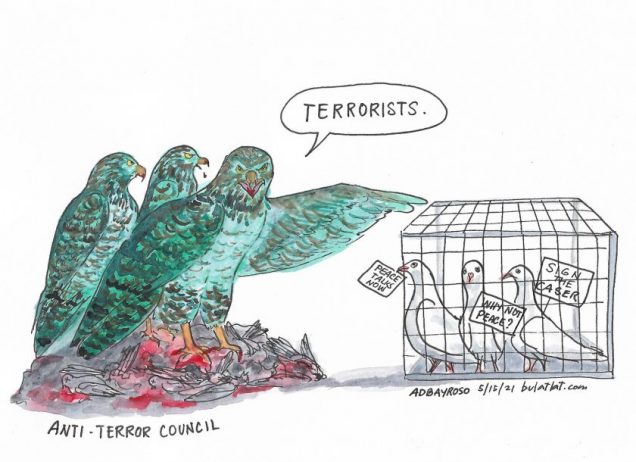 By JONAS ALPASAN
Bulatlat.com
MANILA – All eyes are now on the Supreme Court, following the culmination of the oral arguments on the controversial Philippine terror law on Monday, May 17. Petitioners and respondents now prepare to submit their respective memoranda before it makes its historic decision.
On Monday, former Chief Justice Reynato Puno, who served as amicus curiae or friend of the court during the oral arguments, urged the high court's magistrates to "seek the right balance" between individual liberties and national security. This as they gather their collective wisdom in deciding the most contested law before the Supreme Court in recent history.
Will it be enough to straighten out its vagueness and overbreadth, as argued by petitioners? Or should the high court's magistrates strike it down due to vagueness and overbreadth that can bring more harm than the evils it promises to destroy?
In this report, Bulatlat looks back on the highlights of what went on during the nine oral arguments that spanned over four months.