Duterte orders arrest of barangay captains for violations of mass gathering ban
Duterte orders arrest of barangay captains for violations of mass gathering ban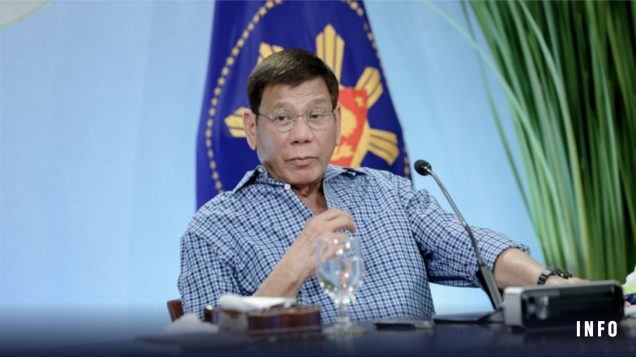 By Pia Ranada
MANILA– Philippine President Rodrigo Duterte, angered by reports of swimming parties and picnics that led to COVID-19 transmissions, has ordered the police to arrest barangay captains in villages where future mass gathering violations happen.
"'If there is one single incident beginning tonight, the police will arrest the barangay captain first together with those doing the picnic, have them investigated and detain them," said Duterte on Wednesday night, May 27, in a meeting with pandemic task force officials.
Duterte, who used to be a prosecutor in Davao City before his political career, said such barangay captains can be arrested for "dereliction of duty." Later in the meeting, Chief Presidential Legal Counsel Salvador Panelo suggested that the crime of "reckless imprudence" can also apply to mass gathering ban violators.