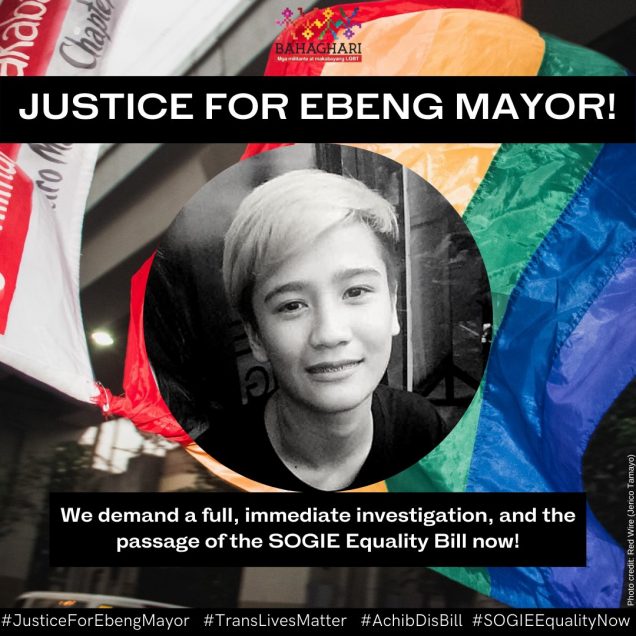 Junjie Bangkiao and Ebeng Mayor are but two of the too many Filipino LGBTQIA+ community members who were victims of hate crimes in the country.
BY REIN TARINAY
Bulatlat.com
The LGBT community and its allies took to Twitter to press justice for the rape-slay of Ebeng Mayor.
On May 20, 2021, transmasculine Ebeng Mayor, a resident of Batasan Hills, QC, was found dead with evidence of brutality, mutilation and rape after being reported missing for 3 days. Ebeng's body was bloodied, bruised, with legs sprawled with a wooden stick impaled into their genitals.
In a separate incident, the body of Junjie Bangkiao, a transwoman, was also found in the middle of the cemetery in Alangalang, Leyte.
In a statement, LGBTQIA+ group Bahaghari highlighted that they cannot allow to persist this culture of impunity that has long hounded members of the LGBTQIA+ community.