Undocumented Pinoys out to get vaccines despite risk of deportation
Undocumented Pinoys out to get vaccines despite risk of deportation
May 25, 2021
By Veronica Silva Cusi
The Philippine Reporter
Lyn is an undocumented kababayan based in Alberta. Last April, she walked into her local pharmacy to get her first dose of the COVID-19 vaccine. Armed only with the information that Canada has committed to allow vaccines to all, regardless of status, she presented her health card, knowing that it is expired as it is tied to her now-expired work permit. Without any hassle, she got the vaccine. And now she encourages her fellow undocumented kababayans to also come out to get vaccinated.
Due to her precarious status, The Philippine Reporter is concealing her real name.
Lyn is more the exception than the rule. She needed no prodding. She knows her right to free vaccine and claimed it.
There is an estimated 1.6 million people in Canada with no permanent status, according to Migrant Rights Network (MRN), a Canada-wide network of grassroots and non-profit groups that is advocating for rights of migrant workers, including the undocumented or those with precarious status, such as refugee claimants waiting for decisions.
MRN has a current campaign to call on the Canadian government to provide free vaccines to these undocumented without facing the risk of deportation.
Sol Pajadura, Migrante Canada chairperson, said kababayans in Toronto are excited to get their vaccines. However, they are still hesitant to come out even with assurances from different levels of governments that vaccines are for free and their personal information will not be shared with immigration law enforcers.
The National Advisory Committee on Immunization (NACI) recommends that "strategies should be implemented to increase availability and access to COVID-19 vaccines to migrant groups, …, but for whom vaccines are not typically provided under provincial or territorial health plans," added NACI. Migrant groups include temporary residents (e.g., temporary foreign workers, international students, asylum seekers etc.) and undocumented migrants (i.e., individuals without status).
Several provinces have already stated publicly that even without a valid health card, individuals can still get vaccinated.
In Alberta, one piece of identification to prove age should be brought to the vaccine appointment. ID could include an Alberta Health Care card, driver's license, Social Insurance Number, birth certificate, or passport.
In Ontario, individuals who "do not have an Ontario health card," can book through the City of Toronto or local pharmacy.
Pajadura said Migrante refers undocumented kakabayans in Toronto to FCJ Refugee Centre and another vaccination site in Scarborough that's also referred to them by FCJ. She said kababayans prefer to go to FCJ Refugee Centre or their referred sites even though vaccines may be available at their nearest local pharmacy, pop-up or mobile clinic.
FCJ Refugee Centre is a grassroots organization working with the City of Toronto to provide vaccines to those without the Ontario Health Insurance Plan (OHIP) card.
With the decades-old partnership of the two groups, it was easier to convince kababayans to get their vaccines through FCJ Refugee Centre.
"We assure the person that everything is confidential," said Loly Rico, FCJ Refugee Centre Co-Director, in a phone interview with TPR. "What they only need to give is their name, date of birth and phone number or email where we can contact them to get their appointment."
FCJ has a primary care clinic on site and hosts vaccinations on schedule. But they can also book appointments for those without OHIP in any of the City-run mass vaccination clinics or any hospital or health networks. For those booking vaccine appointments via the province's website, Rico said they are using a unique number in place of a OHIP card number.
Rico said the reception from the target clients has been "very positive" because people want to be vaccinated.
Toronto Public Health told TPR that since the announcement on April 30 that vaccines will be available to those without OHIP. TPH and its partners have helped book thousands for vaccination.
As of May 21, TPH has recorded 1,784 requests through the TPH hotline. FCJ Refugee Centre and Access Alliance have responded to 9,100 booking requests to facilitate over 3,000 appointments. Another 6,100 also got vaccinated without help in booking from TPH and its partners. They were referred to other locations for undocumented residents. These sites include mobile and pop-up clinics, hospitals, pharmacies and primary care physicians.
Assurances from TPH
In an email response to TPR, Dr. Vinita Dubey, associate medical officer of Health and TPH spokesperson, said personal information from these individuals are protected under the Personal Health Information Protection Act and the City's Access TO Policy.
"The policy outlines our commitment to providing access to City services to all those living in Toronto, regardless of their immigration status. Information collected to book a COVID-19 vaccination appointment is governed under the Personal Health Information Protection Act. As vaccination status is considered personal health information, TPH cannot share this information with any third party or publicly," said Dr. Dubey.
She added that information collected, such as person's full name, age, gender and either a phone number or e-mail address, are for medical purposes only and to assure individuals that they receive both doses safely.
"For decades we have been working with people who have precarious status, we have gained their trust. They know us, and they have been calling us to get their appointments," said Rico.
She added that FCJ Refugee Centre have been working with the City and doing advocacy on sanctuary city.
The City is offering vaccinations to undocumented Torontonians, refugee claimants and rejected refugee claimants, international students, visitors to Canada, migrant workers, and any migrant with precarious migration status.
Even people from another province and don't yet have OHIP have also received support to book a vaccination, said TPH.
Specialized Clinics
British Columbians with precarious status are also coming out, said Bryon Cruz of Sanctuary Health and MRN. Cruz was one of the MRN spokespeople who launched the Vaccines for All campaign in February.
Cruz said the B.C. was the only province that responded to MRN's letter asking for more clarification about the availability of vaccines for all.
The B.C. government website states: "We want everyone to get vaccinated, even if you don't have a Personal Health Number or other documentation. It doesn't matter if you are a Canadian citizen or not."
"We appreciate their response in terms of making vaccines available to everyone regardless of immigration status and reassuring that they won't be sharing the information with Canada Border Services Agency or other agencies, but it is taking time for the provincial government to provide information on their website," said Cruz. "Right now, they are more clear on who can get the vaccines, like international students, and anyone can register for the vaccine."
But Cruz said that some with precarious status don't trust online registration.
"That is why we are asking [health authorities] to have specialized and culturally appropriate clinics for those with precarious status," similar to FCJ Refugee Centre, added Cruz. A similar vaccination clinic was held in Watari Counselling and Support Services Society in downtown Vancouver, said Cruz, but more schedules in the future are needed to vaccinate more undocumented.
Lyn encourages kababayans like her to come out and get their vaccines. There's no reason to fear that those without status will be deported if they get vaccinated.
"Immigration lang po ang puedeng magpauwi [sa undocumented], hindi po vaccination [clinics] (Only Immigration can deport; not vaccination clinics)," Lyn assured fellow undocumented or anybody without a health card.
"Kaya lumabas po sila. Di po mahirap magpa-bakuna. Yung mga non-status, puede po sila tumawag sa Alberta Health number. Ang tatanungin lang ay name and birthday. Marami tayong kababayan na nagpa-book na. Malinaw na po ngayon dahil sa advocacy ng Migrante at ibang mga duktor. (I urge undocumented to get vaccinated. They only need to call Alberta Health phone number. They will only ask for your name and birthday. Many of our peers have already booked their schedules. The rules are clearer now due to the advocacy of groups like Migrante and other allied doctors.)"
Pajadura said kababayans were tremendously grateful that they were able to get their vaccines. "Takot din sila na mahawa ng (they are also scared that they might contract) COVID-19," she said.
——————————-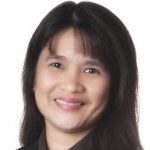 Veronica Silva Cusi is a multimedia journalist and researcher with more than two decades of experience. She was a business journalist for 12 years with Business World in the Philippines and a journalism lecturer for 14 years at University of the Philippines. She's been covering ethnic media in the GTA for more than a decade and also worked as editor and reporter in Singapore. She holds two master's degrees — Communication Research and Journalism. You can follow her on Twitter @VSilvaCusi.