Will Pacquiao fight Spence or Garcia?
Will Pacquiao fight Spence or Garcia?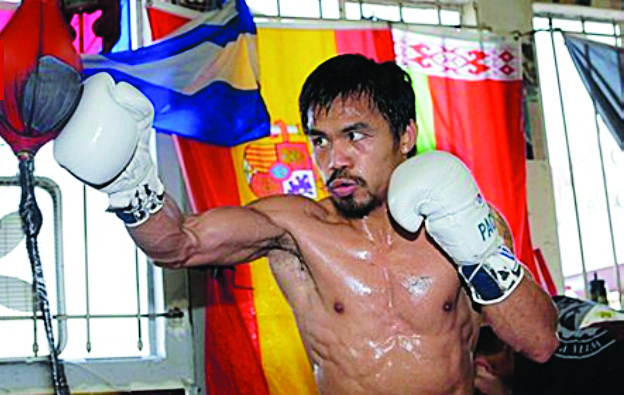 By Atty. Romulo Macalintal
Why is boxing idol Senator Manny Pacquiao thunderously silent on his reported fight against American Errol Spence?
Pacquiao has not made any formal confirmation of said fight, not because he is fully concentrated on his political plans for 2022, but for reasons only known to him.
The fight with Spence was reported based merely on an alleged "source confirmed to ESPN." As to who confirmed it to ESPN, nobody knows and, surprisingly, no one dares to uphold it.
I am inclined to believe that Pacquiao's silence is due to his existing contract with Paradigm Sports Management (PSM) with whom, as early as in July 2020, he agreed that PSM will handle his remaining years in boxing, including the authority to negotiate for all his fights, endorsements and media handling.
Thus, in April 2021, PSM announced an alleged completed deal for Pacquiao to fight American boxer Mikey Garcia in Dubai or United States in July or August. This was confirmed by Pacquiao's legal team and close associates which has not been changed nor modified since then and up to the present. There was never any known deal negotiated by PSM for Pacquiao to fight Spence.
In other words, it appears that the Pacquiao vs Garcia fight is the one and only official fight for Pacquiao as arranged by PSM, his duly authorized representative. Pacquiao's covenant with PSM is still valid and existing and cannot be easily ignored. Otherwise, it would result to a legal battle which will ultimately affect Pacquiao's remaining fights in his career.
To date, we have not heard from Pacquiao nor PSM about any negotiation or confirmed fight with Spence, relegating the news about Spence vs Pacquaio as a mere gossip. Somebody very close to Pacquiao would even bet that this Spence vs Pacquiao fight will not materialize. And I am inclined to believe it because this person is the only one giving fresh and reliable news about Pacquiao's fights.
The same person said that: "Masakit umasa sa wala. Hindi pa naman nagpapa-interview si Pacquiao at hindi pa naman siya nagsasalita. Parang meron pa siyang hinihintay."
Since Pacquiao has not yet made an official statement, I would like to believe that there is still no truth nor formal confirmation that he will fight Spence on August 21. Until and unless Pacquiao and/or PSM says so, the said alleged fight with Spence is just a dream. Let us all hope it would not turn out to be a nightmare.
But as for me, I still believe that it would be a Pacquiao vs Garcia fight, either in Dubai or Las Vegas depending on PSM evaluation of the best venue to stage the event.