Philippine Prehistory and Folklore Books for Kids: Knowing our Prehistory
Philippine Prehistory and Folklore Books for Kids: Knowing our Prehistory
By Michelle Chermaine Ramos
The Philippine Reporter
Filipino children raised abroad are more familiar with popular Western legends and the more widely known ancient histories of Rome, Greece and Egypt than they are of their own heritage. While most Independence Day celebrations tend to focus on how the Philippines broke free from Spain, it is also crucial to learn about our prehistory as told from the Filipino perspective. Here are some fascinating picks from Tahanan Books to help youngsters appreciate their rich culture.
First Around the Globe: The Story of Enrique
By Reni Roxas and Marc Singer, illustrated by Arnel Mirasol
Would you be surprised to know that the first traveler to circumnavigate the globe was not a Spanish or Portuguese explorer but a Filipino slave? That slave Christened and named Enrique served Ferdinand Magellan as his personal servant and interpreter during his travels and fought by his side at the battle of Mactan where Magellan died. This colourfully illustrated storybook tells the mostly overlooked story of the first balikbayan.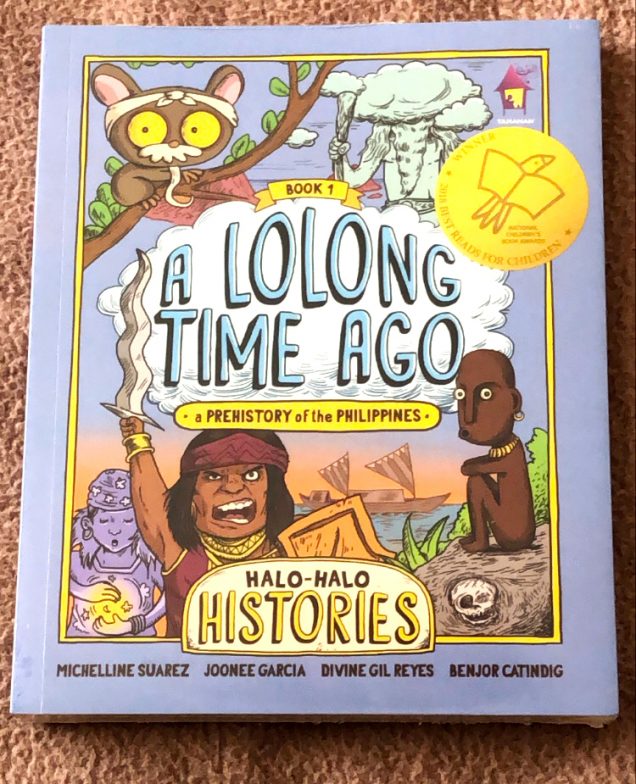 A Lolong Time Ago: A Prehistory of the Philippines
By Michelline Suarez, Joonee Garcia, Divine Gil Reyes and Benjor Catindig
Recommended for ages 9 to 99, I can see why this was the winner of the 2018 National Children's Book Awards. The authors creatively sparked life into the "boring" bits of history making this kid-friendly and fun to pique children's interest in pre-colonial history. This is the kind of book I wish existed when I was growing up with no shortage of books on the ancient histories of other cultures in contrast to the lack of interesting children's books about our own. Informative and entertaining, this 175-page book is easy for kids to understand as it is divided into eight chapters covering a wide overview of topics in easily digestible chunks. Filled with humorous cartoon illustrations, photos, and trivia all the way, it almost reads like an amusing yet educational comic book. Subjects range from creation myths to geography, the very first inhabitants, the Neolithic through metal ages, travel and trade, the emergence of society, daily life as well as the fashion, art and culture of those times.
Compared to the mythologies of ancient Rome and Greece and that of other countries which are more uniform around a single pantheon of deities or overarching storyline due to their geographical makeup being one main land mass, the Philippines's numerous islands and tribal regions each have its own origin myths, pantheons and ancient belief systems. It can be daunting to research and sift through all that information to find suitable Filipino counterparts to Aesop's fables or the Brothers Grimm fairytales.
I love how Tahanan's series of classic Philippine tales are sorted into themed books (sky, earth and water) with eight stories each and are also available in Tagalog versions. This article reviews the English books which are a great way to introduce both popular and lesser-known folktales to non-Tagalog speakers. The stories are a mix of origin myths, legends about famous places and natural phenomena, moral stories and fairytales.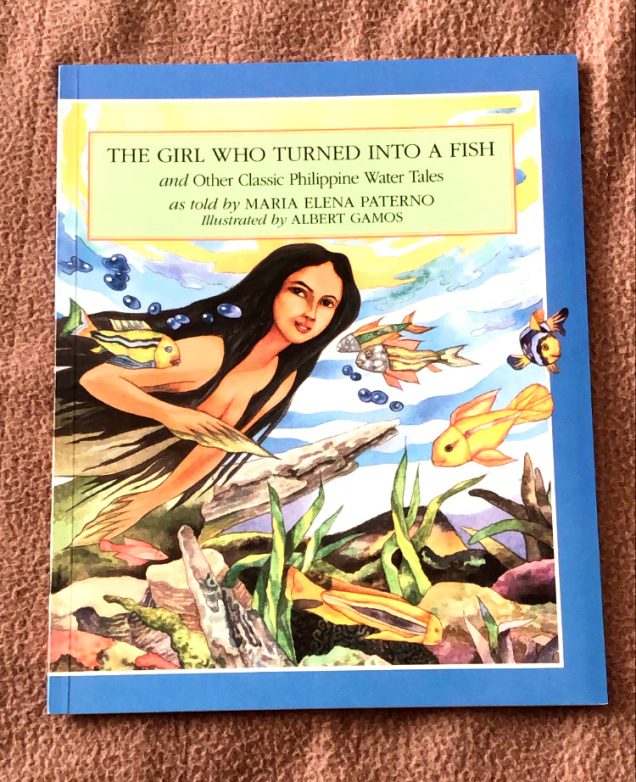 The Girl Who Turned into a Fish and Other Classic Philippine Water Tales
By Maria Elena Paterno and illustrated by Albert Gamos
MORE BELOW:
The Warrior Dance and Other Classic Philippine Sky Tales
By Neni Sta. Romana-Cruz and illustrated by Mark Justiniani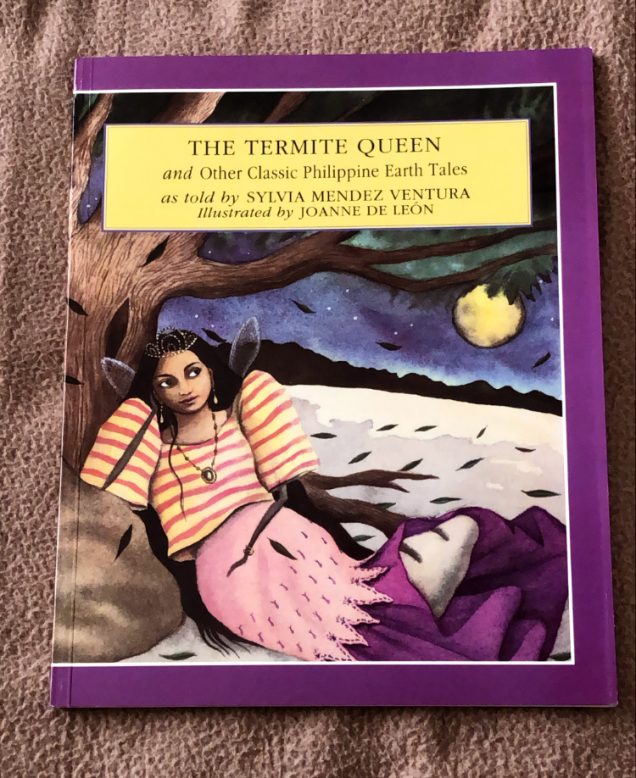 The Termite Queen and Other Classic Philippine Earth Tales
By Sylvia Mendez Ventura and illustrated by Joanne De Leon
Filipino-Canadians can now purchase Tahanan books within Canada by contacting their distributor in British Columbia on Instagram at https://www.instagram.com/pahina.ca/
——————————-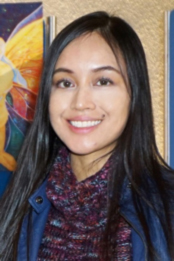 Michelle Chermaine Ramos is a multidisciplinary artist and multimedia journalist focusing on arts, culture, spirituality, martial arts and news that impact Filipino Canadians. She has profiled prominent entrepreneurs and trailblazers in the diaspora. E-mail: pitchmichelle@gmail.com for news tips or book recommendations.