The medical consensus on COVID-19 is illusory and dangerous
The medical consensus on COVID-19 is illusory and dangerous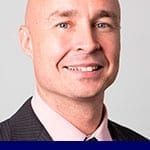 By Lee Harding
Troy Media
Who decided on the nearly uniform messages we hear on the pandemic and what to do about it?
Our politicians defer to doctors who, in turn, look to the World Health Organization (WHO). When we realize who pays the WHO, the senselessness makes sense.
Leave it to Ontario Premier Doug Ford to state plainly what we all knew to be true.
"I'll be very frank, there's no politician in this country who's going to disagree with their chief medical officer. They just aren't going to do it. They might as well throw a rope around their neck and jump off a bridge. They're done. I'm telling you the facts," he said on March 21.
All right, so doctors have usurped democracy. At least they're thinking independently and using their best judgment, right?
Okay, maybe not.