Filipino journalists, newsrooms unite to ensure integrity of 2022 election coverage
Filipino journalists, newsrooms unite to ensure integrity of 2022 election coverage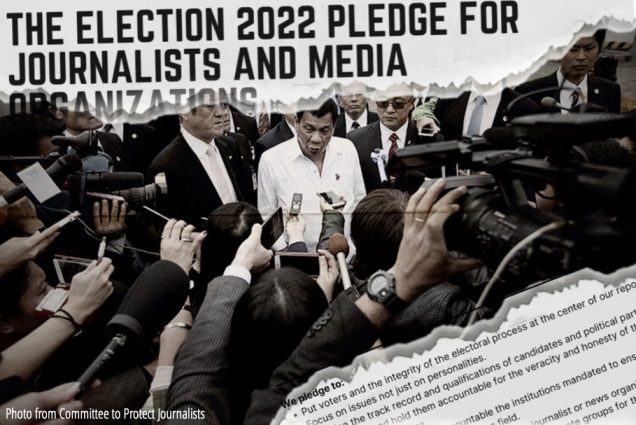 By LUISA SANDOVAL
Bulatlat.com
MANILA— Filipino journalists and news organizations launched an election pledge to reiterate their commitment to providing accurate, reliable, and essential information to the Filipino people in the run-up to the next national elections.
Inspired by the moves of U.S. journalists on their coverage of gun violence, more than 300 journalists and 40 news organizations signed the pledge to show their commitment to fact-based election coverage and monitor election campaigns to ensure the integrity of the elections in 2022.
"As journalists reporting on another critical moment for our country, we have a duty to provide accurate, reliable and essential information that will empower voters and encourage public discussion and debate," the pledge read.
Among those who signed were Ellen Tordesillas of VERA Files, Luis Teodoro of the Center for Media Freedom and Responsibility, Rappler CEO Maria Ressa, and Senior Vice President at ABS-CBN News Ma. Regina "Ging" Reyes and the National Union of Journalists of the Philippines. They also included community and independent journalists who are putting forward stories from the ground.