Nanay Mameng at 83: Standing Tall, an Icon of Urban Poor's Struggle
Nanay Mameng at 83: Standing Tall, an Icon of Urban Poor's Struggle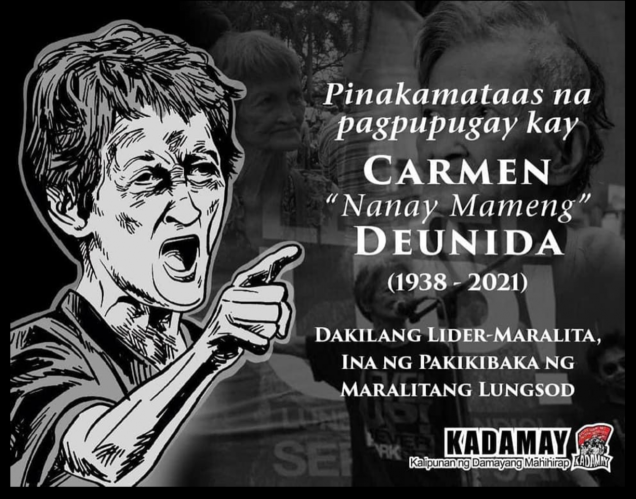 She became known as the small but firebrand speaker during the protest actions leading to the People Power II uprising that ousted then president Joseph Estrada. Protesters from all walks of life, from the urban poor to well-dressed women from the elite, went near the stage whenever she spoke during rallies.
February 11, 2011
By JANESS ANN J. ELLAO
Bulatlat.com
MANILA — On February 8, among the thousands who celebrated their birthday in the country and around the world, one person stood out in the hearts and minds of urban poor Filipinos.
"I hope God would give me a longer life so I could continue serving the Filipino people," Carmen "Nanay Mameng" Deunida told Bulatlat.com on Tuesday as she celebrated her birthday together with residents of Sitio San Roque, an urban poor community in Quezon City where threats of demolition still loom. Food were brought by Nanay Mameng's colleagues.