Prominent lawyers belie Duterte's VP immunity claim, assail 'self-serving interests'
Prominent lawyers belie Duterte's VP immunity claim, assail 'self-serving interests'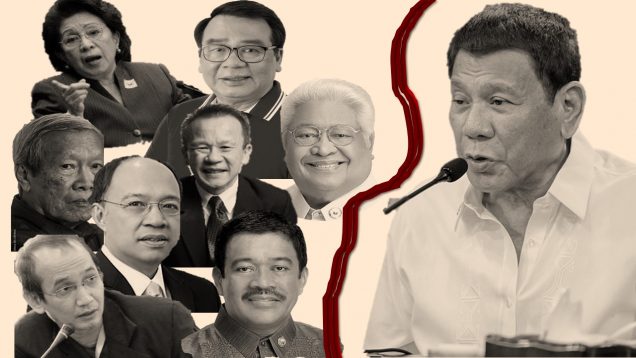 By GABRYELLE DUMALAG
Bulatlat.com
MANILA — Prominent Filipino lawyers debunked President Rodrigo Duterte's claim during his party assembly on July 17 that his possible vice presidential bid for the 2022 elections will give him immunity from suit.
"The people should not allow a person to become our vice-president, not to serve the country, but for self-serving personal interest," former Bayan Muna lawmaker and human rights lawyer Neri Colmenares said.
Colmenares and Bayan Muna Rep. Carlos Zarate described his plans to run for the vice presidency and escape accountability as "legally insane" and "shameless."
Several prominent lawyers such as Theodore Te, former senator now Sorsogon Gov. Francis Escudero, former UP Law Dean Pacifico Agabin, FEU Institute of Law Dean Mel Sta. Maria and Howie Calleja released statements belying Duterte's claim.