Filipino dance ethnographer highlights social justice issues in dance docs
Filipino dance ethnographer highlights social justice issues in dance docs
By Michelle Chermaine Ramos
The Philippine Reporter
The Embassy of the Philippines in Canada, Philippine Consulate General in Toronto and the University of the Philippines Alumni Association in Toronto hosted an online lecture on "Embodied and Embodying Research Through the Years: The Ati-atihan Festival, Philippine Folk Dance, and Documentary Filmmaking" by Dr. Patrick Alcedo on August 5, 2021. Dr. Alcedo is an Associate Professor of Dance at York University as well as a Philippine Studies scholar, dance ethnographer and prolific multi-award-winning documentary filmmaker whose Philippine dance documentaries explore social justice issues through dance. His documentary, They Call Me Dax, recently won the Best Short Documentary award at the Cannes Indies Cinema Awards last month. Back in May, it also won Best Dance Short Documentary at the Silk Road Film Awards Cannes while his other dance documentaries A Will to Dream and Am I Being Selfish? also won the Best Dance Feature Documentary and Best Inspirational Short Documentary awards respectively.
Emceed by Agnes Manasan, Helen Balderama and Mayrose Salvador of the UPAAT, the session started with opening remarks by honored guests Consul General Orontes V. Castro and Ambassador Rodolfo D. Robles. "It is important to note that dance in any shape or sway has blended beautifully into our traditions as an indispensable facet of Filipino culture," said Ambassador Robles. "It had found its way into our lives in the form of entertainment, into the style of our celebrations, into the solemnity of our prayers, and in the sanctity of our worships as it gradually tells the story of our past, our present and our future."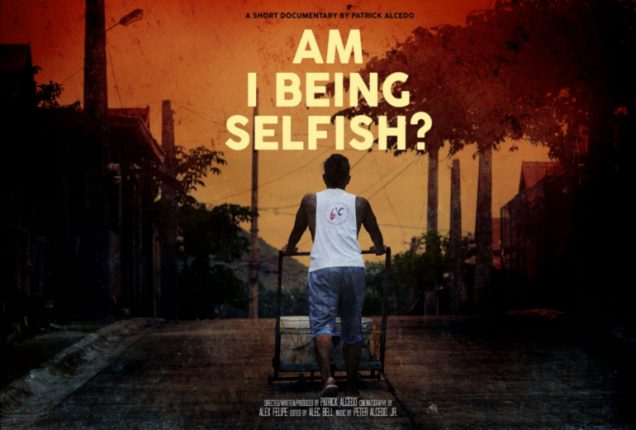 Dr. Alcedo delivered a three-part lecture beginning by delving into the cultural, religious, commercial, and political aspects of the Ati-atihan festival, and the marginalization of the Atis despite the name of the festival being centered on them. Part two of his lecture focused on his work in Philippine folk dance and touched on the ethics behind staging to avoid cultural misappropriation. He emphasized the importance of maintaining dialogue with the original sources of the dances and how they should be consulted. In the case of staging ethnic dances where some movements or choreography had to be presented or interpreted differently due to factors such as time and performance space constraints, Dr. Alcedo said that the key was in explaining the reasons for the modifications to the sources. It is about knowledge exchange on both sides. In one case, after Dr. Alcedo showed a particular ethnic group in the Philippines how their dance was performed here with larger movements to fill a bigger stage, they happily asked if they could adapt some of the choreography for their own performances.
The third part of his presentation explored his evolution from scholar to filmmaker with trailers of his previous documentaries and the premiere of his latest short film, Am I Being Selfish? His filmmaking projects are part of his anthropological work with marginalized communities. To maximize the dissemination of his research, he decided to become a multimodal scholar in that he not only produces written scholarly works, but he also directs, choreographs, and restages live performance dance practices, and produces and directs documentary films. "As a scholar, as an artist, as a documentary filmmaker, I am committed to putting an emphasis on dance's ability to empower the marginalized. I want to illustrate that dance lived in the lives of its practitioners is an incredible embodied form of understanding the complexities of grace, class, ethnicity, gender, religious practices and diasporic national identities," he explained.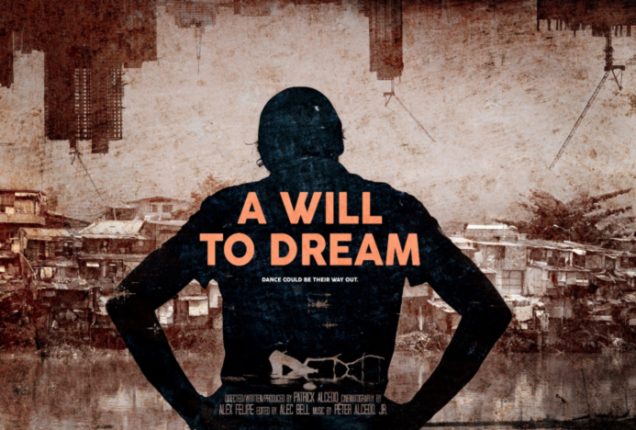 Next summer, York University is planning to launch a Philippine Studies course in Philippine Folk Dance in Manila and Bulacan in collaboration with the Filipiniana Dance Group of the University of the Philippines, Ateneo de Manila University, Bulacan State University, Quezon City Performing Arts Foundation and the Bayanihan National Folk Dance Company of the Philippines. Dr. Alcedo is hoping that they will be able to take students to the Philippines next year. Given his track record as a multifaceted artist and prolific filmmaker churning out several documentaries in the short summer months he has a break from teaching while working within tight academic budgets, how does he do it all? He shares his thoughts in our exclusive interview.
The Philippine Reporter: What is it about certain subjects that makes you choose one over another when selecting from several dancers who have similar backgrounds, goals and dreams?
Dr. Patrick Alcedo: Sometimes, it's also what I think is very inspiring. They may have the same goal but there are some that I find that have more grit and are more driven. And when I create a film, I always make sure that people or subjects in the film represent specific issues. Also, sometimes it's just about the comfort level. It's just human nature. These things I think are just the imponderables and are difficult to explain which I think is wonderful about film because it is obviously about creating a rich narrative and it's also about drawing out emotions. So, I let my connection to subjects determine my selection. I really give them a lot of freedom and a lot of choices to shape how they're going to be documented.TPR: Considering practicality and staying within the budget when travelling, how large is your crew?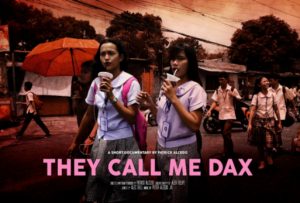 PA: I only travel with one videographer or cinematographer. We use a single cam and I'm the sound person and we have one production assistant in charge of equipment. We're just a small team because I want the project to be intimate and travelling is difficult when you have to ride a jeep or a tricycle. And when you have to walk, it's difficult if you're a large group. Even if you have a grant, you really have to be ready to spend your own money because you can't account for all expenses. For example, if you ride a tricycle, you cannot get a receipt from the driver, right? You can't say, "Manong, puede bang mag invoice ka?" (Laughs)
TPR: What do you think it is about your documentaries that have made them successful in film festival circuits?
PA: I think really because of my anthropological training because that's my PhD. I teach a doctoral seminar on dance anthropology at the university. My training in research is very deep and my training in Literature because my undergrad is English. So, I guess it's my background in anthropology, dance and literature…so it's like they're all mixed. I'm just so fortunate telling a powerful story.
And research…when you're not rushing, when you're doing your work and you're very careful with your editing and very honest with your story and it's not manipulated, your storytelling becomes authentic. Maybe that's the reason they're drawn to it because they can see between the scenes that the film was given a lot of careful thought.
TPR: If given an unlimited budget, what would your ultimate dream project be? What kind of documentary would you produce and who or what would it be about?
PA: One of my dreams is to produce a series of documentary films around Philippine dance. It's my dream for it not to be just one film but a string of episodes from Luzon, Visayas and Mindanao and the indigenous communities and even looking at Filipinos in the diaspora in the immigrant communities. So, of course. the episodes will be anchored in dance traditions in the Philippines, but I also want to expand the understanding and the documentation of Philippine dance beyond the Philippines and to show Filipinos abroad like us. I think it's going to be a transnational project so it's not just focused on the Philippines or always focused on Manila, but that would take me maybe ten years of work. (Laughs)