'We waited for nothing' — Fight for due benefits is also a struggle for justice – health workers
'We waited for nothing' — Fight for due benefits is also a struggle for justice – health workers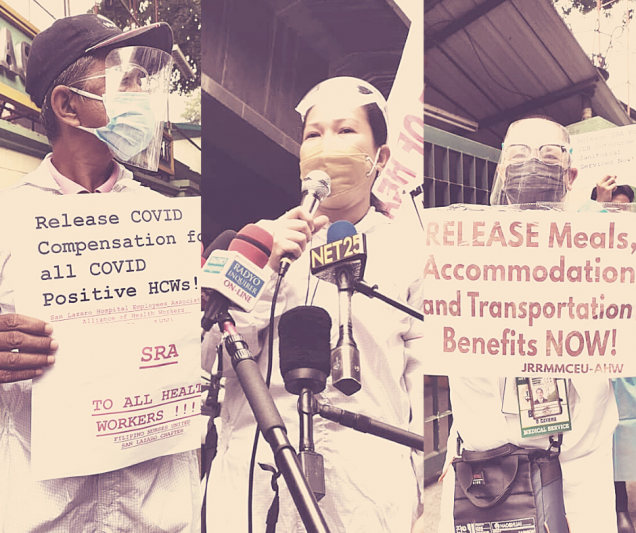 By JANESS ANN J. ELLAO
Bulatlat.com
MANILA – More than economic relief, Filipino health workers who held a nationwide simultaneous protest action yesterday, Sept. 1, said their fight for the release of their due benefits as mandated by Philippine laws is a struggle for justice.
"This fight is not just a matter of fulfilling the economic needs of the health workers, but rather this is a fight for justice. We are deprived of our rights to avail what is provided by law," said Benjamin Santos, secretary general of the Alliance for Health Workers.
Following the Commission on Audit's initial reports, health workers have been up in arms over the billions of public funds intended for COVID-19 response that was either unaccounted for or unused. They have since challenged the Philippine government that they have until August 30 to provide for their due benefits.
They, however, said that "we waited for nothing."