Rechie Valdez, Mississauga-Streetsville: First Filipina Canadian MP
Rechie Valdez, Mississauga-Streetsville: First Filipina Canadian MP
September 21, 2021
By Veronica Silva Cusi
The Philippine Reporter
The first Filipina Canadian to ever win in a federal election is heading to Ottawa to join the 44th Parliament of Canada.
Rechie Valdez, an entrepreneur and marketing executive, won with 47.3 per cent of votes in the riding of Mississauga-Streetsville in Ontario under the Liberal banner. Her closest rival, Conservative candidate Jasveen Rattan, got 33.7 per cent of the votes. These are based on 99 per cent of polls reported by Elections Canada on September 21.
Valdez's win was called by several media organizations Monday (Sept. 20) evening pending the official tally by Elections Canada. Official results are expected anytime soon after thousands of mail-in ballots have yet to be counted. Mail-in ballots have become popular this election due to COVID-19.
Valdez's victory breaks the 17-year drought left by another Liberal, Dr. Rey Pagtakhan, who was the first Filipino Canadian Member of Parliament in Ottawa. Dr. Pagtakhan represented Winnipeg North-St. Paul, Manitoba from 1997 and served in the cabinet until losing in the 2004 election.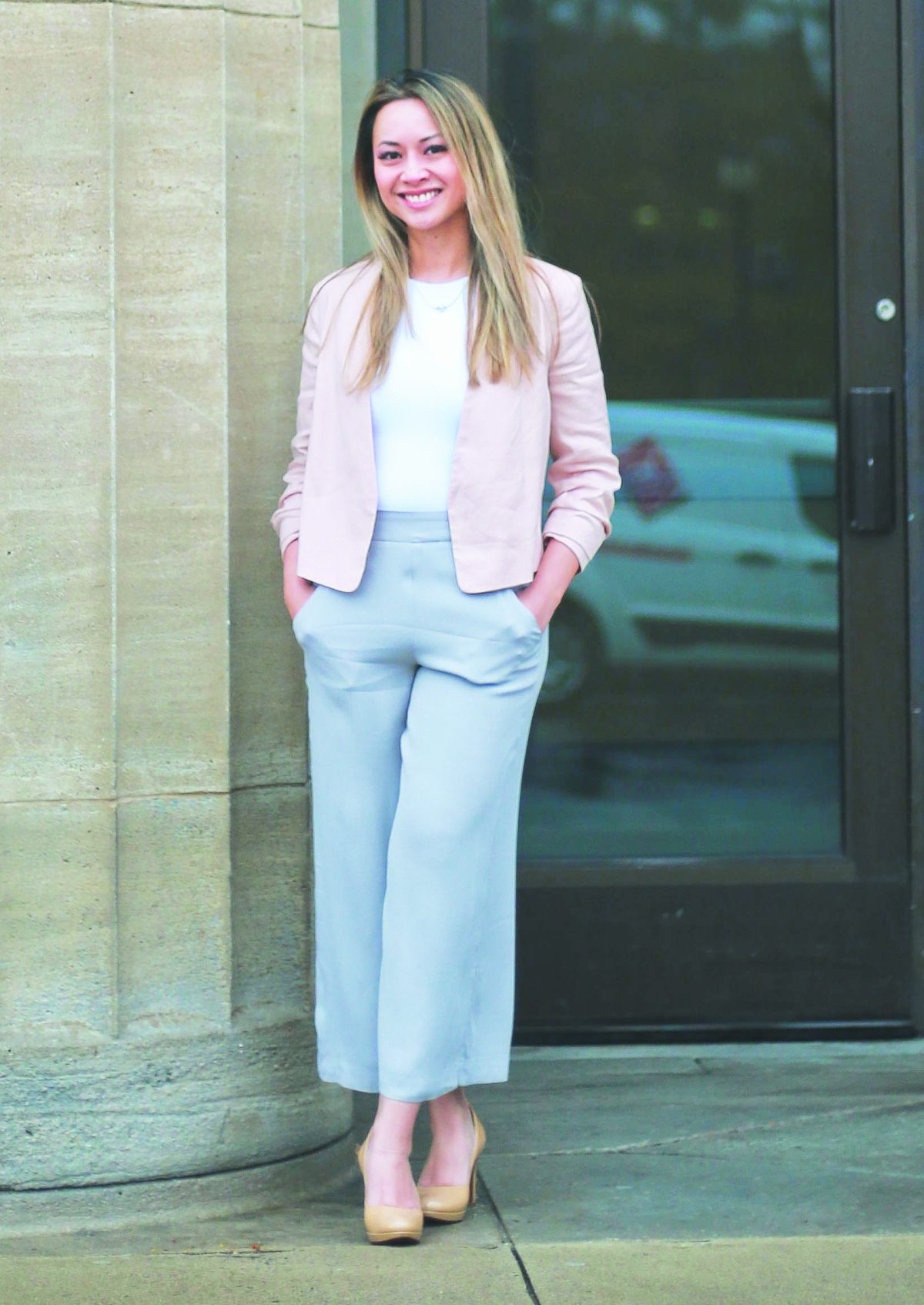 Valdez takes over from former MP Gagan Sikand, who did not seek re-election.
Valdez is one of six Filipino Canadians from all over Canada who ran in the federal election. Four of them, including Valdez, ran under the Liberal Party. Her colleagues in the party were Virginia Bremner, who ran in Vancouver-Kingsway, BC; Elizabeth Quinto, Oxford, Ont.; and Paul Ong, Winnipeg Centre, Man.
Phil De Luna, a scientist from Windsor, Ont., ran in the riding of Toronto-St Paul's in Toronto under the Green Party of Canada.
Naden Abenes, a labour organizer, ran for the New Democratic Party (NDP) in the riding of Vancouver Quadra, B.C.
Analysis
Paul Jonathan Saguil, co-founder of Filipino Canadian Political Association (FPCA), said Valdez's win is a win for the Filipino community in Canada as he also acknowledged the bold move of other Filipinos who tried to aim for the House of Commons.
FPCA is a newly organized cross-party and volunteer-led non-profit that aims to encourage more Filipino Canadians to run for public office at all levels of government or be engaged in Canadian politics.
"We want to congratulate Rechie for her successful campaign," said Saguil, a lawyer and community activist. "While it's important to acknowledge one individual's success, this is really a community success … Success isn't just one getting a seat [in the House of Commons], but a lot of Filipinos stepping forward to talk about the issues that matter to the community."
But he said there is a bigger task for the Filipino Canadians — to continue fighting for their advocacies and to hold public officials accountable.
"Just because somebody is in office doesn't mean that the fight for our issues … our voice stops," said Saguil. "Yes, we should celebrate [the win], … be happy and proud of her accomplishment and the other accomplishments of all the candidates, and we should be proud that we [the community] contributed to this result, but we shouldn't give them a pass."
He added that Valdez also needs to balance the voice of the Filipino community with the voice of the voters in her riding.
In a phone interview, Valdez said there is no issue in balancing between the needs of the Filipino Canadian community and her constituents.
"I am the voice of both groups," she said. "When I was knocking on doors for the past month, I got a chance to really hear the different issues, concerns, ideas of this community within Mississauga-Streetsville. … And then I'm looking forward to getting a general sense as to what matters to Filipino Canadians. There are some crossover needs, but I think we individually as Filipinos have our own concerns. "
She said her win is a "huge win for everyone — whether you're a Filipino Canadian, an immigrant, a woman, a mom. I think who I am and what I represent is very similar to what everyone feels, and I'm really here to be an advocate for all those different hats that I wear or the person that I am."
Filipino community leader Erie Maestro, coordinator of the Canada chapter of 1Sambayan, said a Filipino in Ottawa is a voice for all Canadians.
"A seat in Ottawa is a voice for all Canadians, not just for the Filipino community," she said. "It should be a voice for all who are marginalized, whose voices are not often heard — women, especially racialized women, workers, seniors.
Maestro said Valdez should also be a voice for precarious workers and all migrant workers who are brought in through federal programs, such as temporary foreign workers program, the caregiver program or seasonal agricultural program.
What's Next?
Saguil said there is more work for the Filipino Canadian community in upcoming elections, especially in Queen's Park, which has yet to seat a Filipino member of provincial parliament, and the City of Toronto, which has yet to seat the first councillor or mayor. Both Toronto and Ontario are the biggest cities and province in Canada, respectively, where many Filipinos are residing or working.
Optimism is in the air as other candidates ponder on the lessons gained from their experience in the five-week election campaign. Some Filipino Canadians who ran spoke with The Philippine Reporter and shared their hopes for the future of Filipinos and Canadians politics.
"There's a lot of appetite in the Filipino Canadian community for politics. … A lot of Filipinos are excited that there's a lot of representation [in politics]," said De Luna.
Based on his interactions with people during the campaign, he noted that Filipinos in Canada are eager to be represented in politics and to get into politics. However, they don't know how to get started.
Quinto, a family law lawyer, is also optimistic of the political scene for Filipino Canadians. So much so that she said she will run again for federal election to hopefully join party colleague Valdez, who she thanked also for supporting her campaign.
"You're the perfect candidate to represent us in Ottawa," said Quinto of Valdez. "You're kind, compassionate, hardworking. These are the values of our people."
Based on her experience in the campaign, Quinto said she and the other Liberal candidates who ran in the federal election have inspired young and aspiring Filipino Canadians to get involved in politics.
"I see the future of Filipinos in Canadian politics to be bright," she added.
Bremner was also beaming with excitement with the thought of having ran together with Valdez and her success.
"I know she has so much to give, not just to the Filipino Canadian community, but [also] her community [riding]," said Bremner in a separate interview.
Like Quinto, Bremner said the future is bright for Filipinos in politics in Canada. The fact that six Filipino Canadians ran for federal election shows how much pride and talent there is in the community, she said, as she encouraged kababayans to step up.
"No matter what political side you are on, it is important to step up and support each other," Bremner added.
TPR reached out to all Filipino Canadians who ran in the September 20 election, but not all were able to reply.