Fil-Can actress, Nicole Huff to appear in four new projects
Fil-Can actress, Nicole Huff to appear in four new projects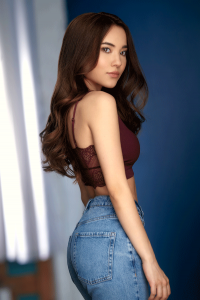 By Scott Dion Brown
You're about to see a lot more of Filipino-Canadian actress, Nicole Huff, as she is set to appear in four upcoming film and television projects. The half Filipino, half Canadian, French and German actress made a splash previously as Paige Aquino in Netflix's Tiny Pretty Things, as Alina Taylor on CBC's Pretty Hard Cases, on CBC's Diggstown, on MTV's Degrassi: The Next Generation, and on Global's Private Eyes. That splash is about to get a lot bigger.
Nicole, daughter of Eva Oribiana Huff and Terry Carl Huff, was born in Richmond Hill, Ontario and has been acting on stage and screen since the age of six. She is a classically trained singer, a skilled pianist, a black belt in Karate, a figure skater, and is trained in multiple styles of dance (ballet, pointe, contemporary, musical, tap, hip hop, acrobatics, lyrical, and jazz). She is fluent in French and works part-time as a French and English teacher at a private language school for young students in Asia, as well as a French/English tutor to students in the Toronto area. She is only a few subjects away from obtaining her University Degree – Bachelor of Arts in Media Production with a Major in Television, Film and Radio and a Minor in French Language.
Nicole is a rising star in the film and television industry and has already won multiple awards including a Young Artist Award (Best Performance in a TV Movie Miniseries, Special or Pilot), two Joey Awards (Best Actress – Lead in a Short Film), and a Young Entertainer Award (Best Young Actress on a TV Series Guest Star).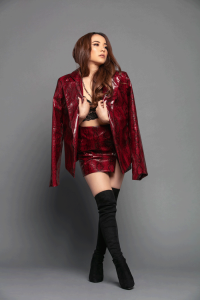 Just in time for the holidays, you'll be able to see Nicole acting alongside Sarah Lind (The Humanity Bureau starring Nicholas Cage) in The Great Christmas Switch. The film, written by Cara J. Russell and directed by Ernie Barbarash, tells the story of Sophia, a single girl in the city with a demanding boss, and a single mother of two in the Midwest, who decide to switch places for Christmas in an effort to get away from their problems for a little while. Nicole will be stepping into the role of Cloud, the roommate of Sophia. The film will air November 6th at 8pm EST/5pm PST on HULU's Great American Country Channel.
Watch for Nicole in a recurring role on Topline, an exciting new web series created by Romeo Candido. It follows the musical journey of singer/songwriter, Tala, as she's invited to join a world-renowned music production team that creates hits for superstars. It is produced by Shaftesbury and will be streaming online on CBC Gem.
Nicole will soon be travelling to Northern Ontario to shoot a feature film. She has landed a leading role in this production and will play the leading lady to the movie's main star. Watch for it in 2022.
Finally, Nicole has landed a supporting role in a major Hollywood motion picture starring an A-list celebrity! Limited information is currently available but this is big news and it's best to follow Nicole on social media to get the latest updates. The film will be available on Netflix.
You should also keep your eyes and ears peeled for Nicole's debut EP set to be released in early 2021. It will feature original pop and dance music, and is produced by renowned music producer Roy Hamilton Ill who has worked with the likes of Britney Spears, Michael Jackson and NSYNC, to name a few.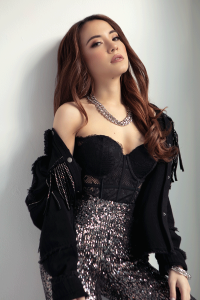 A lot is coming down the pipeline from Nicole Huff and we can't wait! In the meantime, Tiny Pretty Things is streaming now on Netflix. Be sure to watch Paige's story arc in episodes 5 to 9!
Follow Nicole:
IG: @nicolesamanthahuff
FB: nicole huff
Twitter: @nicoleshuff
(PRESS RELEASE)