Filipino artists want Imelda Marcos jailed
Filipino artists want Imelda Marcos jailed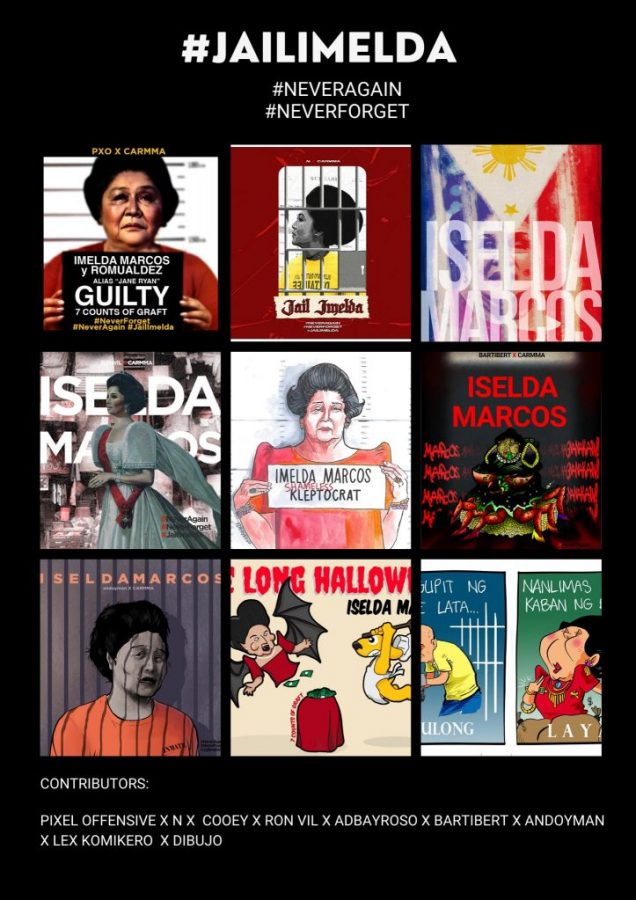 By JOHN PAUL NACION
Bulatlat.com
MANILA – Filipino artists are calling on the government to jail the other half of the Marcos conjugal dictatorship, Imelda Marcos, who has been convicted of several graft charges three years ago but remains scot-free.
The Campaign Against the Return of the Marcoses and Martial Law (Carmma) posted on its Facebook Page artworks of 44 Filipino artists, whose works depicted Marcos behind bars, saying there "is no place for criminals" but this.
This was posted days after the victims and survivors of the Marcos martial law filed a petition before the Supreme Court to uphold the conviction of the wife of the late dictator.