Pinoy nurses want included in proposal on foreign-trained professionals
Pinoy nurses want included in proposal on foreign-trained professionals
Hope that former teachers working as caregivers, PSWs can get teacher accreditation faster
November 15, 2021
By Veronica Silva Cusi
The Philippine Reporter
Pinoy nurses in Ontario say they want to be included in a proposal that seeks to break down barriers to allow internationally educated professionals (IEPs) to practise their profession or trade easier in the province.
The board of the Integrated Filipino Canadian Nursing Association (IFCNA) said in a statement to The Philippine Reporter that in view of the nursing shortage, internationally educated nurses (IENs) should be included in the proposed legislation.
"Right now, we are facing nurses shortage. It is unfair for our health care professionals such as Internationally Educated Nurses (IENs), to exclude them in the proposal to fast tract (sic) their accreditation as internationally trained workers," the statement reads.
"Nurses plays an important role in the Canadian health care system. Our organization is appealing to our Labour Minister to include our nurses in the proposal for our Filipino IENs to practice their skills and expertise in the field of nursing in timely manner, especially during this COVID 19 pandemic, and fill up nursing shortage in the province as soon as possible."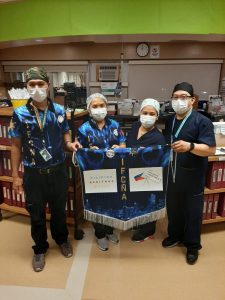 IFCNA was reacting to an announcement by Labour Minister Monte McNaughton last October 21 when he said that the Progressive Conservatives will table legislation to make it easier for IEPs in select regulated professions and trades to establish careers in the province. The proposal aims to address what he calls a "labour shortage" and in cases of emergencies when there is urgent need for labour.
Among the barriers that would be eliminated include Canadian work experience — unless required for public health and safety — and duplication of language proficiency requirements. The proposed legislation also aims to help IEPs register in their profession "faster" and "ensure the licensing process is completed in a timely manner, " to eliminate "bureaucracy and red tape," said McNaughton.
"These changes will have a huge impact on newcomers and contribute to their success and ours. These changes aren't contentious; they're just long overdue," said McNaughton in a televised announcement.
He said Ontario would be the first province to level the playing field.
However, some professions are not included in the proposed legislation that is expected to be introduced this fall.
The Ministry of Labour, Training and Skills Development said the proposed legislation will apply to non-health regulated professions and compulsory trades such as professional engineers, architects, plumbers, electricians, accountants, hairstylists, teachers, and early childhood educators.
Healthcare workers are not included. Instead, the Ontario press statement said the labour ministry "will work with the Ministry of Health to assess if these proposed changes can also be made for health professions in the future."
Pandemic
Health professionals have been appealing for reprieve from long shifts at work as the global pandemic continues to drag for the more than 18 months.
Just last October, the Canadian Medical Association (CMA) and the Canadian Nurses Association (CNA) held an emergency summit in view of health care workers who are "burnt out, demoralized and exhausted." Among the proposed actions stemming from the summit is to "address staff shortages across Canada."
The Canadian Federation of Nurses Unions (CFNU) said in July 2021 that at the end 2020, there were 100,000 vacancies reported in in the health care and social assistance sector. The vacancies are up 56 per cent from the previous year. "Many nurse vacancies remain unfilled for 90 days or more," said the group that represents nearly 200,000 unionized nurses and nursing students across the country.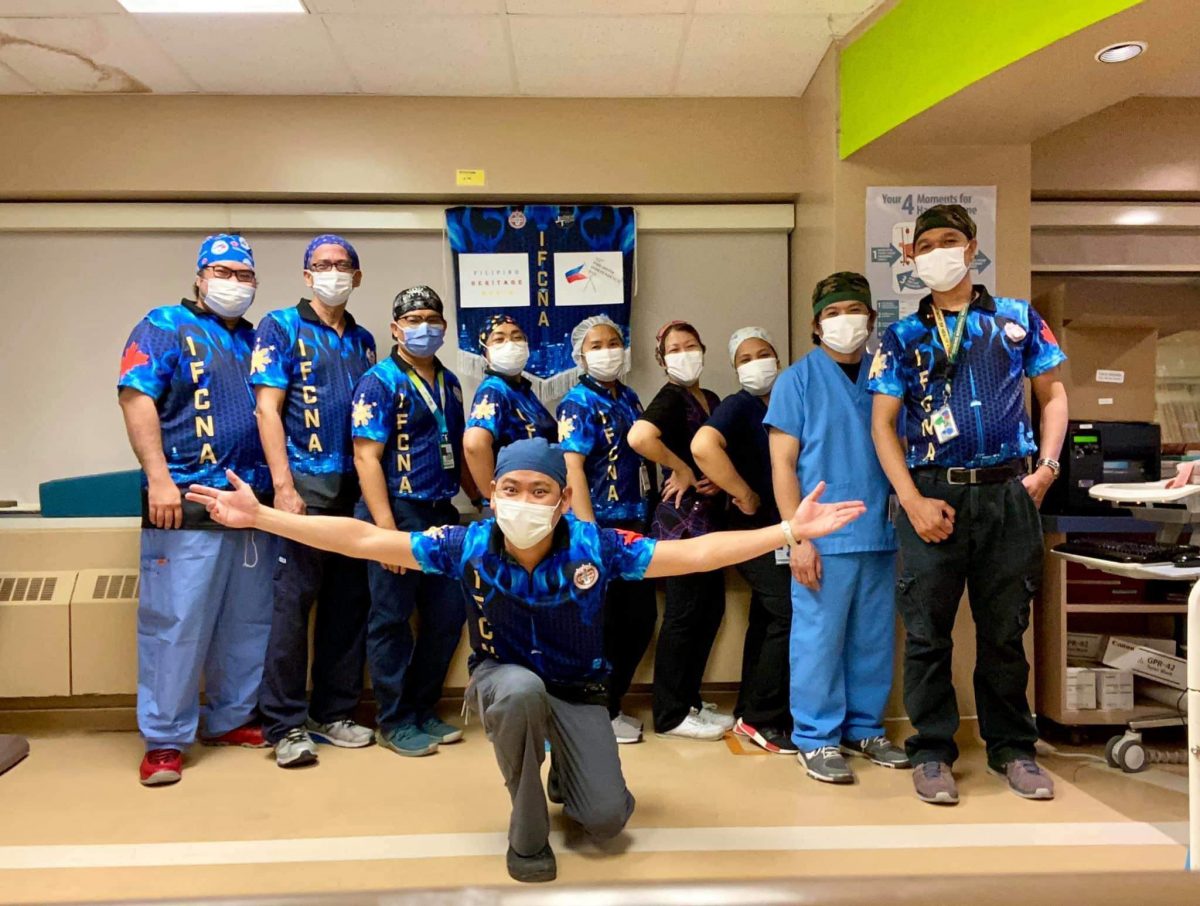 If numbers can talk, Filipino IENs' voices matter
According to Canadian Institute for Health Information, the Philippines was the top source country for IENs in 2016 at 34.4 per cent, followed by India at 13.3 per cent and the United Kingdom, 9.3 per cent. IENs account for 8.1 per cent of regulated nurses in Canada.
In a 2021 study by Statistics Canada, Filipino nursing and healthcare support workers stand out for working in the sector. Immigrants born in the Philippines, the Caribbean and Bermuda, and sub-Saharan Africa were most likely to work in nursing or health care support occupations, according to the study. Among adult immigrants from Southeast Asia, immigrants from the Philippines stood out, accounting for nearly one-third (30 per cent) of adult immigrants in nursing and healthcare supports.
Teachers
Staffing shortage is also felt in the regulated teaching profession, particularly in light of COVID-19.
Early this year, the Ministry of Education and Ontario College of Teachers introduced a temporary certificate to help schools staff teacher vacancies.
"This decision underscores the shortage of available certified teachers in the province, following the hiring of over 3,400 net new temporary teaching positions," said the Ministry of Education in a press statement last February 1.
On October 27, a few days after NcNaughton's announcement, Education Minister Stephen Lecce said in a televised press briefing that around 50,000 school staff could face the axe if vaccination will be mandated in school boards.
The proposed legislation from the Ministry of Labour is welcome news to Pinoy teachers.
"This news is definitely a welcome development that is long-time coming or expected, impacting immensely the members of our community," said Tony A. San Juan, retired OCT (Ontario certified teacher) and former president of Philippine Teachers Association of Canada (PTAC) or the Kapisanan ng Mga Gurong Filipino sa Canada, in a reply to The Philippine Reporter.
He said the provincial government has finally recognized the significance and value "of well-trained and well-educated new immigrants in contributing and helping build a better Ontario and Canada."
He added that teachers from the Philippines who are working or have worked as caregivers and personal support workers (PSWs) in Canada can create opportunity "to compete and practise their professions and/or education for what they are trained for back home."
In announcing the proposed legislation, McNaughton said the immigrants "often face endless government bureaucracy and red tape when seeking to get their start, and these "can deter and deny many newcomers a chance to contribute in the professions they've trained all their lives for."
In proposing legislation, McNaughton said that only 25 per cent of immigrants to Ontario are working in jobs that match their skills. Yet there are more than 300,000 unfilled jobs in the province, costing billions of dollars lost in productivity.
"This needs to change. Helping these workers start careers in industries that need them would be life changing. That's why our government intends to propose unprecedented legislation this fall that would, if passed, remove these barriers," he added.
McNaughton also said the province is investing $67 million over three years to help internationally trained immigrants get licensed so they can start working. This will be through the Ontario Bridge Training Program.
San Juan added: "I know of several of our kababayans, including teacher-certified members of PTAC who are extremely patient and suffering enough to get their foot in Canada just to help their families in the home country.
This policy change will tremendously help them and boost their chances, at less costs and challenges in terms of removing the barriers in licensing such as the English Language test, documentation, further studies and other registration requirements."