How to Celebrate Christmas without Crashing Your Credit
How to Celebrate Christmas without Crashing Your Credit
By Michelle Chermaine Ramos
The Philippine Reporter
Is it possible to spread holiday cheer without overspending? The Philippines celebrates the longest Christmas season in the world from September to December and it's not surprising that Filipinos are known for going overboard on spending during the holidays. According to WorldRemit, 10% of annual remittances are sent in December and their recent fall 2021 study found that people in the Philippines shell out an incredible 257% of their monthly income on Christmas expenses compared to Canadians who spend only 53%. Filipinos spend 48% on gifts, 45% on Christmas food and 7% on decorations.
So how can you navigate through the most expensive time of the year without breaking the bank and spiralling into debt?
Consider giving your time and talents.
Instead of buying material or perishable presents that will expire or gather dust, considering offering your gifts instead. Do you have any talents or skills you can offer to help out a friend? Are you a skilled artist, handyman, computer wiz, babysitter or home cook, etc? Can you and your loved ones arrange a skills exchange in place of a material gift exchange? My friends and I have decided to give each other our time and talents in lieu of physical presents. That way, there's no cost or clutter and we will all get exactly what we want and need.
If you must buy material gifts, stick to a written budget.
Financial literacy expert, Agnes Miranda, Executive Vice Chairman of World Financial Group, generally advises people to plan for December expenses three months in advance. She emphasized the importance of a one-year budget taking into account Christmas expenses from the start enabling you to save and plan your budget ahead of time. This should help prevent you from using your credit card. If you haven't already designed a budget in advance for this Christmas, it might be late now, but it's never too late to plan early for next year. Miranda warns against using credit cards for holiday shopping and says that if you do, make sure you pay them off to avoid the slippery slope of falling deep into debt.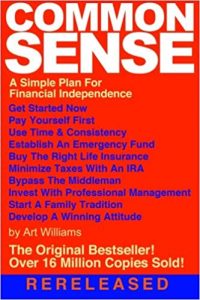 For practical gift-giving, examine needs versus wants.
Before you splurge on a present for someone, ask yourself if it is a necessity with some practical long-term use, or a luxury that serves no useful function. This is especially important for OFWs who sacrifice their own comforts and needs here only to be able to afford to send money to loved ones back home. "You can hear many sad stories of OFWs constantly sending money home every time their children keep saying they have urgent needs. And their parents keep working hard only to discover that the money was spent on luxuries and sometimes there are lies involved," said Miranda.
Instead of shopping for everyone, do a gift exchange within a set affordable dollar amount.
It can be financially daunting to buy presents for a large family or group of friends. If you must buy material presents, you can agree to pick names out of a hat and buy a gift for your assigned recipient within an agreed low dollar amount.
Give the gift of knowledge.
Books are relatively affordable items and choosing the right one can be a great return on your investment. When asked what practical gifts she would give to loved ones to improve their financial literacy, Miranda recommends Saving Your Future. "Every Christmas we give away this book. It's only a few pages and will give them the basic principles of building a financial foundation. This is what I will give them and I'll sit down and read it to them because young people especially need this right now," she said.
As for the book that had the greatest impact on her in the beginning of her journey to understanding financial literacy, Miranda credits Common Sense by Art Williams for teaching her to save early.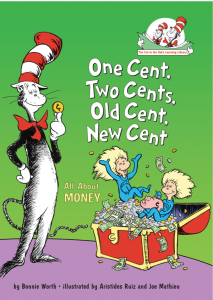 Choose practical gifts for children to teach financial literacy.
Give them toys and they will eventually outgrow them. But give them knowledge and it will benefit them all the days of their life. "In our early years, my parents, especially my mom always said 'huwag nyong palakihin ang butas ng bulsa nyo. If possible, huwag nyong butasan.' Meaning, if possible, do not overspend. You must be thrifty. I'll never forget what my mother taught me about being thrifty and saving," said Miranda.
When her grandchildren were nine and six years old and wanted to go to Toys R Us, Miranda obliged. Once there, she took the opportunity to teach them the value of money. "I told them 'I'll buy you a gift, but do not bring me a gift that is ten dollars or more. Just $9.99 or lower.' And they did," she explained. "They will understand the concept of overspending if you teach them to be frugal while they're young.
To instill the concept of saving, Miranda recommends giving children a piggybank that has no resealable opening and so that the only way to get the contents is to break it. "I got my grandchildren a big piggybank and told them if they could fill it up, I would double the amount. So they were excited to fill it by saving their allowance."
For the Cat in the Hat fans, there is the popular book One Cent, Two Cents, Old Cent, New Cent: All About Money by Bonnie Worth from the Cat in the Hat's Learning Library written in the style of Dr. Seuss. It is wonderfully illustrated and drives the message that money does not grow on trees and teaches young readers about the invention and evolution of currency and banking in a way that is easy for them to understand.