Anomalies, criminal neglect mar another year of COVID-19 response
Anomalies, criminal neglect mar another year of COVID-19 response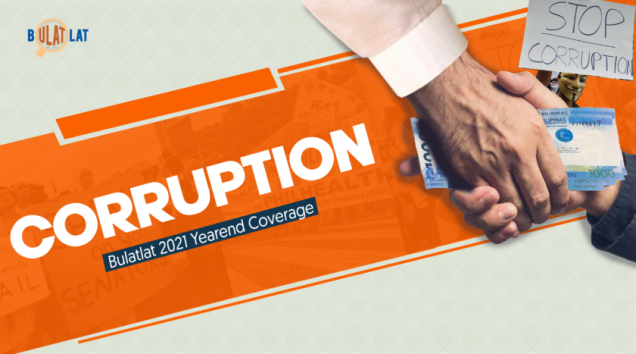 By JANESS ANN J. ELLAO
with additional research from Aira Siguenza and Jasmin Espinas
Bulatlat.com
MANILA – President Rodrigo Duterte has once said that he will not tolerate even a whiff of corruption but the stench of anomalies, described as the "most immoral of its kind" has remained in the government bureaucracy, even with a raging pandemic.
Allegations of corruption surfaced, including the nearly P124.65 million ($2.5 billion) unaccounted public funds from nine government agencies, per initial findings of state auditors, and controversial government deals such as that with Pharmally and the Malampaya gas project.
This amount alone – P124.65 million ($2.5 billion) – could have been used to provide 12.4 million pandemic-hit families with much-needed aid amounting to P10,000 ($200). The P11-billion ($215.45 million) worth of government contracts with Pharmally, meanwhile, could have been allotted for production subsidy to 73,000 farmers.
Instead of looking into the allegations, Duterte defended Pharmally as the Philippine senate proceeded with its investigation. Meanwhile, a business tycoon, who was among the president's campaign contributors in the 2016 presidential elections, is set to take over the Malampaya gas, one of the country's main sources of energy.