Health advocates call for free mass testing amid Omicron surge
Health advocates call for free mass testing amid Omicron surge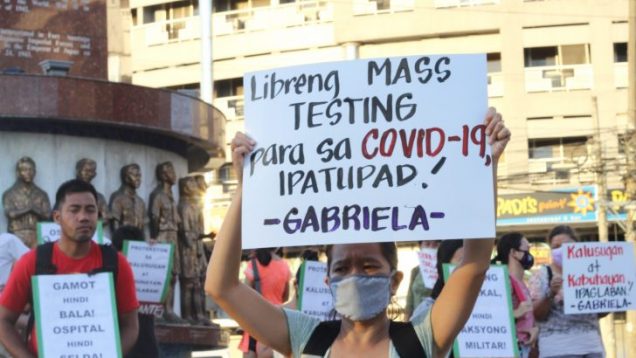 By EUGENE C. FERNANDEZ
Bulatlat.com
MANILA – Amid the surge of the new variant of COVID-19 Omicron, the Coalition for People's Right to Health (CPRH) renewed its call for free mass testing.
Metro Manila has been placed in Alert level 3 because of the rapid increase of cases of the more infectious variant Omicron. In a statement, CPRH underscored once again the importance of free mass testing to control the spread of the Omicron variant, which can infect as 12 to 16 other individuals.
"This [mass testing] is the cornerstone of any COVID-19 response, and is the starting point of other, yet equally as important, interventions—contact tracing, quarantine and isolation, and treatment," the group said.
"We must not neglect testing the way it has been in past two years. Access to testing must be ensured, especially for symptomatic individuals, and those who cannot work from home regardless of vaccination status," CPRH said.