Hello, ako si lola: A Free Amanda Echanis Christmas Story
Hello, ako si lola: A Free Amanda Echanis Christmas Story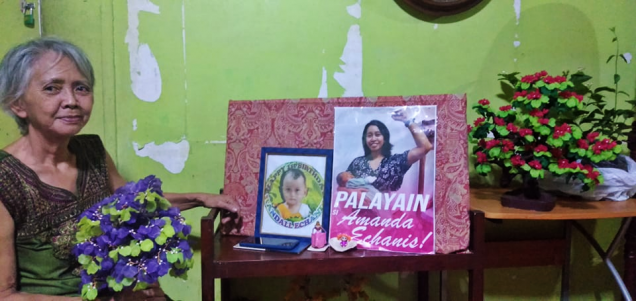 Linda and Amanda shared this strange bond, not just of mother and child, but of the particularly cruel fate of parenting behind bars.
On Christmas Eve, Linda Echanis was spending the day alone. Still, she put on a special, bright green blouse embroidered with a yellow and purple pattern covering her collar. It extended to the back in what almost looked like coattails. She wore black closed shoes and set out other essentials on a table: a transistor radio and Great Taste Black Coffee.
That day, there was a chance her daughter and grandson might have a video chat with her. After losing her husband, Randall Echanis, this would be the first Christmas holiday Linda would be speaking with a direct family member.
Linda thought of all the things they might be able to talk about in the allotted half-hour for "e-dalaw" while she prepared her food early — leftover fried bangus with white rice and a few eggs to boil. She did not want her Noche Buena meal to distract her from the call.
She put out a picture of her daughter Amanda, holding her fist high. Beside it, an image of baby Randall, Amanda's son. Since December last year, Amanda Echanis has been incarcerated with her baby at the Cagayan Provincial Jail.
At 9 AM, Amanda was already queuing up for both the jail phone and the tablet, one for a phone call and the other for a video chat. Like every other inmate in her cell block, she was determined to reach her friends and family, maybe give them a good glimpse of Randall, and maybe grab the chance at some familiar holiday cheer. She hoped to spur a few moments of high spirits before the day dissolved into its characteristic solitude for mother, child and grandchild.