PGH sees 6 times more admissions in 10 days
PGH sees 6 times more admissions in 10 days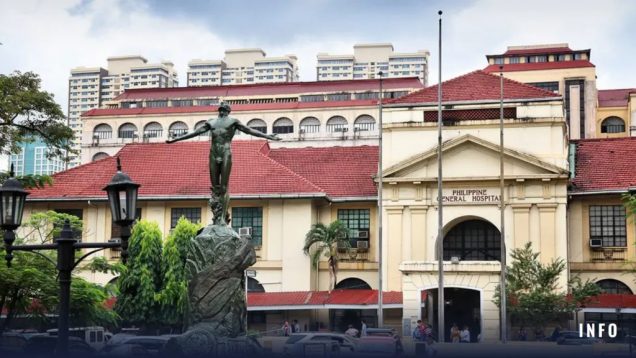 Philippine General Hospital spokesperson Dr. Jonas del Rosario says that a lot of their health workers are also getting sick
MANILA, Philippines – The Philippine General Hospital (PGH), the country's main hospital for COVID-19, saw six times more admissions in just 10 days as COVID-19 cases continue to climb, its spokesperson said on Wednesday, January 5.
In an interview with ANC's Dateline Philippines, PGH spokesperson Dr. Jonas del Rosario said that on December 25, the hospital only had 30 admitted COVID-19 patients, but on Wednesday, hospital admissions due to COVID-19 had jumped to 203.
"So if you do the math, that's at least six times increase from the 10-day course," he said.
Del Rosario also said that a lot of PGH's health workers are getting sick, noting that not all of them are assigned to COVID-19 wards.