'Housing for all' possible if PH budget realigned for social services, says urban poor group
'Housing for all' possible if PH budget realigned for social services, says urban poor group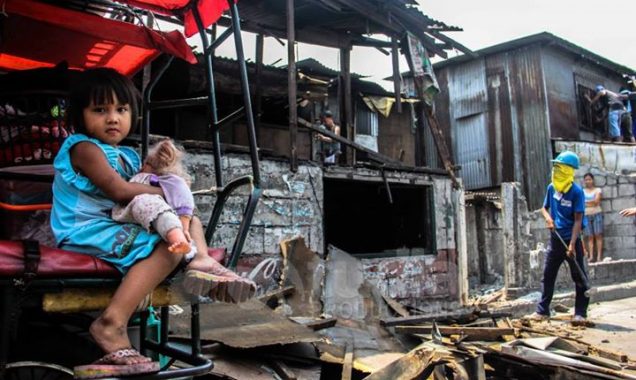 By JONAS ALPASAN
Bulatlat.com
MANILA – Is housing for all but a pipe dream?
An urban poor group said that social services such as housing for the country's poor is possible if only the Philippine government will redirect its budget to fund such. This amid housing as one of the key issues being asked of presidential candidates.
"President Duterte has been spending more and more for state forces, pork barrel, and counterinsurgency. We ask: has this helped anyone? People could have benefited from these funds if they were instead provided to ordinary folks and the homeless," said Mimi Doringo, Kadamay secretary general.
Adequate housing, per the 1948 Universal Declaration of Human Rights and the International Covenant on Economic, Social, and Cultural Rights, is part of the recognized right to an adequate standard of living. Both of these the Philippine government is a signatory to. The United Nations Committee on Economic, Social, and Cultural Rights has even further defined the right to adequate housing as a right to live in a place where there is security, peace, and dignity.