Deeper look into Russia's invasion of Ukraine
Deeper look into Russia's invasion of Ukraine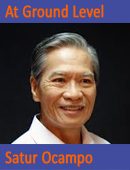 Russia's invasion of Ukraine on Feb. 24 – which the Ukrainian government and people have determinedly resisted, spurring support for them in the United Nations and elsewhere – has entered its second week, with Russia seizing a strategic port south of the country.
Some 20 countries, mostly members of NATO (the US-led North Atlantic Treaty Organization) and the European Union, are sending weapons to Ukraine as NATO moves military equipment and 22,000 more troops into member-states bordering Russia and Belarus.
Undeterred, Russia has sustained heavy artillery shelling of Kyiv, Ukraine's capital, and is moving large ground forces towards it. Shelling of other major cities has reportedly killed 350 civilians and injured 2,000 others. The UN high commissioner for refugees talked of an "exodus" of a million people from Ukraine to neighboring countries.