'Is it Cake?'- Filipino-Canadian shows off impressive baking skills on Netflix
'Is it Cake?'- Filipino-Canadian shows off impressive baking skills on Netflix
By Michelle Chermaine Ramos
The Philippine Reporter
When April Julian received a message in her DMs (Instagram direct messages) inviting her to go to Los Angeles to compete in Netflix's "Is it Cake?" in the middle of the pandemic, she almost missed the opportunity. She initially ignored it thinking it was a phishing scam. Fortunately, the show persisted in reaching out through her different social media accounts. When she confirmed it was a legitimate deal, she took the chance and flew to LA. After over a hundred applicants, only nine got cast to shoot the reality show last summer with Julian being the only Canadian contestant.
The show pits master bakers against each other in a series of themed challenges where they create cakes that realistically resemble objects like shoes, purses, bowling balls, etc. Celebrity judges are then tasked to identify the cakes hidden amongst real objects. In this interview, Julian shared what she learned from what she described as the most shocking thing to ever happen to her and what the experience taught her.
The Philippine Reporter: Do you have a culinary arts or fine arts background?
April Julian: Since I was a little kid, I used to pretend to bake when I wasn't old enough to use the oven. I would fill my mom's cake pans with towels and pretend I'd made a cake. And then as I got older, I started making cookies and things like that. Fast forward to 2007, I saw a famous chef, Ron Ben-Israel, on TV making a sugar orchid. And for some reason, I thought I could do that. I'm just sort of naturally inclined to be crafty and artistic. So, I wrote boldly to him if he knew where I could learn that where I'm from here in Toronto, Canada. And he wrote me back, surprisingly, and he gave me some tips on where I could learn. I took a couple classes here and there, but a lot of it is just my own experimentation.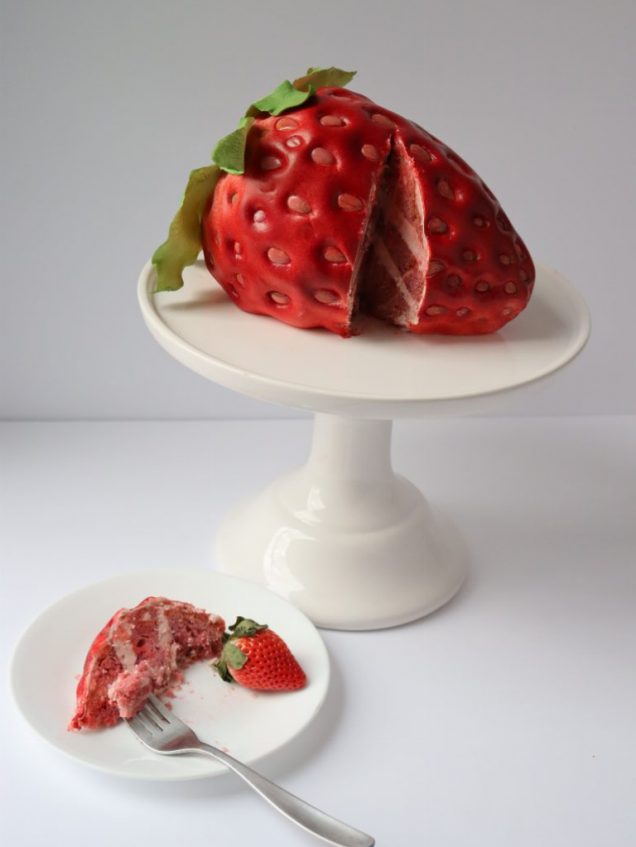 TPR: What were some of the biggest challenges you've had on the show?
AJ: In real life, I would never just start a massive cake project and expect it to be done in eight hours just working nonstop. That's really gruelling. I like to spend a lot of time on details. It took some restraint for me to just be like, okay, this is good enough. Move to the next stage because we're running out of time.
TPR: Did you have a battle strategy going into this?
AJ: I had my first child in 2019 so I had stopped baking cakes completely for two years. When I got this opportunity, I was just trying to get used to being fast again, using all the materials again. Then when I got there, I was very much like, just don't worry about the other competitors. You've already won by being on this show. Just being on the show is amazing and being the only Canadian, only Filipino. So just do your best. And don't set the stage on fire.
TPR: So, what's the ultimate dream?
AJ: That would be amazing if this led to other types of baking shows and judging opportunities and things like that.