Bayan Muna, Buhay, 9 others in danger of losing reelection in 2022 party-list race
Bayan Muna, Buhay, 9 others in danger of losing reelection in 2022 party-list race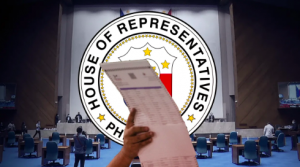 MANILA, Philippines – With 177 party-list groups vying for just 63 seats in the House of Representatives, and with a complicated formula for assigning these seats to the winning groups, nothing is certain in the 2022 party-list election until the Commission on Elections (Comelec) completes the canvassing of votes.
However, based on an initial computation using partial, unofficial results with 98.17% of precincts reporting as of Wednesday, May 11, 12:05 pm, around 11 incumbent party-list groups are at risk of not winning seats in the incoming 19th Congress.
Among these groups are longtime Congress members Bayan Muna, Buhay Hayaang Yumabong, and the Trade Union Congress Party (TUCP).